France
The MUCEM, Museum of the Civilizations of Europe and the Mediterranean, in Marseille is one of the 50 most visited museums in the world.
Located at the entrance to the Old Port, since its opening in 2013, the Mucem is the Museum dedicated to Mediterranean culture. This sea-facing venue has become the symbol of the new Marseille.
The museum, world-renowned for its architecture combining technical prowess and aesthetic power was designed by the architect Rudy Ricciotti in collaboration with the architect Roland Carta.
The J4 building, a cube of 15,000 square meters surrounded by a latticework shell of fiber-reinforced concrete and the Fort Saint-Jean, a fully restored historical monument, are the perfect embodiment, with their two footbridges, of the idea of building a connection between both shores of the Mediterranean.
Its permanent collection and its temporary exhibitions present a wealth of culture, social, scientific and political aspects of the Euro-Mediterranean world of from prehistory to the present day, combining fine arts, anthropology, history, archaeology, and contemporary art.
Our recommendations in MUCEM
How to get there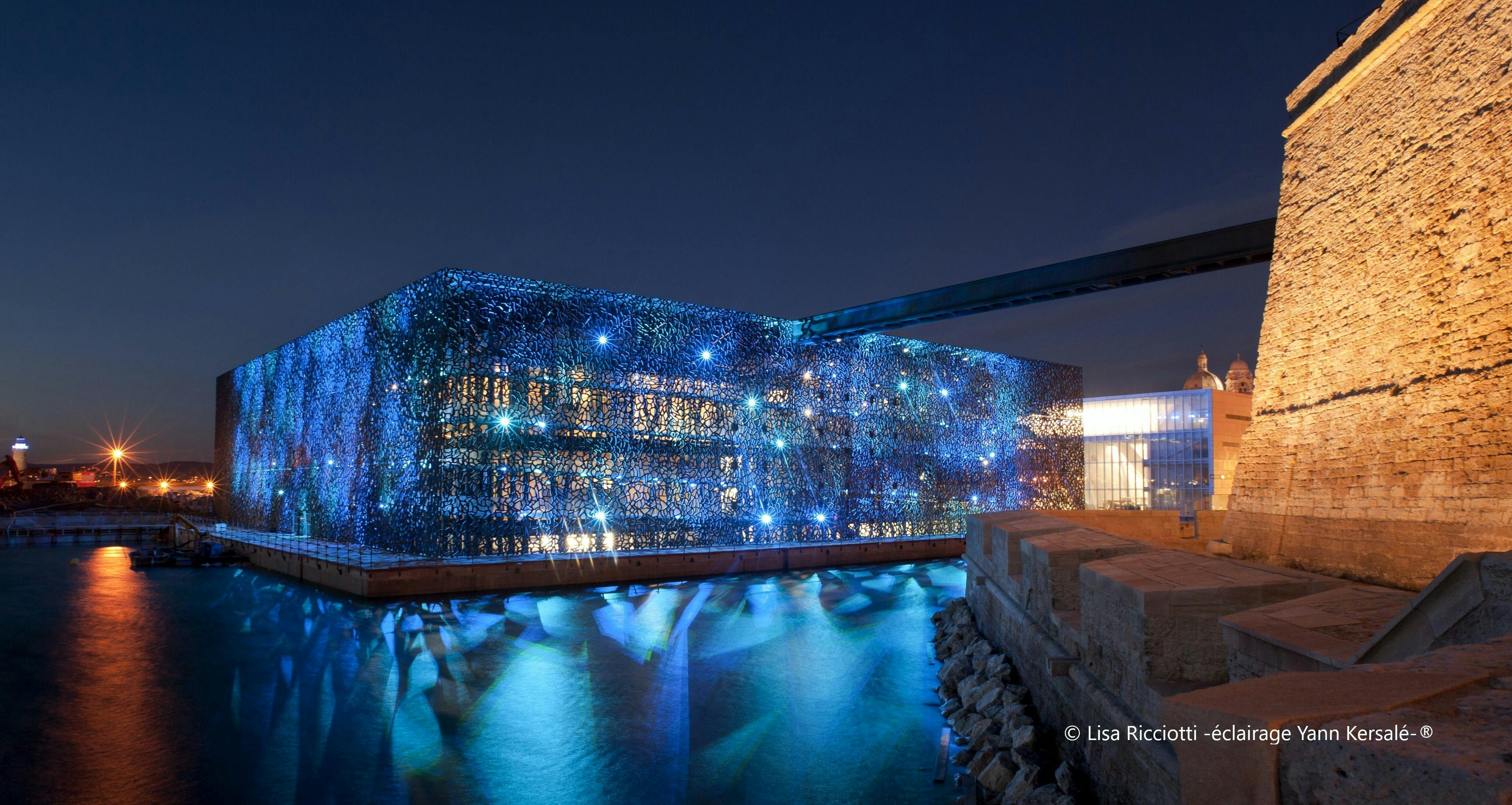 Reviews MUCEM
"Le site, les expositions, l'accueil sont inoubliables"
"exposition très intéressante, dommage que le catalogue ne reprenne pas la carte des migrations.Enfin, la circulation dans le Mucem n'est hyper claire."