France
Things to do in Moulin Rouge
With its easily recognizable red windmills on the roof and the posters of Toulouse-Lautrec as interior elements, the Moulin Rouge, has become an iconic symbol of Paris. Opened in 1889 in the district of Pigalle, this legendary cabaret is where the modern can-can dance has evolved into a unique form of art and entertainment worshipped by several generations of bohemian Parisians.
After more than a century since its opening, the Moulin Rouge is still the number one dancing show in Paris and one of the top touristic attractions. Lucky ticket holders have a chance to experience a whirl of fantastical costumes, amazing sets, and, as the top of the milk, a thrilling dancing extravaganza performed by the world-renowned showgirls and French Cancan dancers. For a posh evening like this, champagne is a must, so it's included in most of the Moulin Rouge's dinner offers.
Besides the brilliant staging, another undeniably essential feature of the Moulin Rouge shows is beautiful women. The troupe of Féerie, the latest Moulin Rouge show, consists of 80 artists including 60 Doriss Girls recruited worldwide. Do not wait to buy your tickets, the show is full every night!
Famous Parisian workshops did their best to make 1000 costumes of feathers, rhinestones, and sequins, which, being a part of the great show, make Moulin Rouge what it is. The sumptuous sets in shimmering colors, uniquely designed by Italian artists, provide a colorful backdrop for brilliantly choreographed performances on moving staircases, in a gigantic aquarium, on swings, and in garden settings. No wonder, Moulin Rouge gets booked up weeks in advance: a huge number of people from all over the globe are eager to make the show a part of their Paris adventure.
Our recommendations in Moulin Rouge
How to get there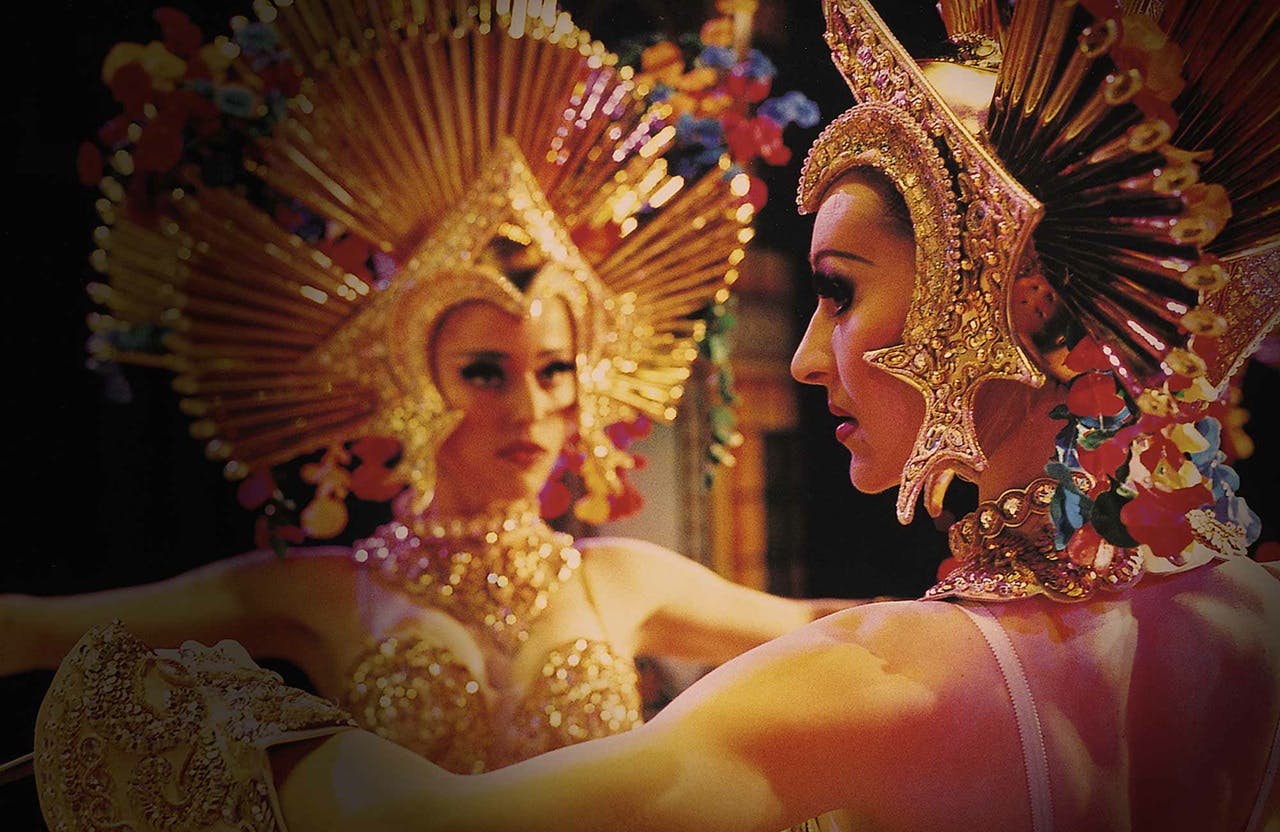 Reviews Moulin Rouge
"We were told to meet at 5:45 so we could leave for the show at 6:15 ,we rushed to get there ,we where staying 30 mins away on train ,when we got there was told to come back at 7:45 ,so we had to amuse ourselves for an hour and 3/4 ,then had to rush out after show to get coach ,a real rush ,the show was amazing ,and your guide was lovely,but not impressed with the timing"
"Very efficient and organized. Took the hassle out of doing it on our own. Made our Moulin Rouge experience a truly brilliant experience."
"Um programa para uma noite diferente das outras, numa cidade especial.Tudo bem organizado"