Netherlands
Located at the Dam Square, The Dom Tower or Domtoren (In Dutch) of Utrecht with its impressive fourteen bells and 32,000 kg of bronze is considered the tallest church tower in the Netherlands.
The history of this tower begins at the same time as Utrecht's history, 2000 years ago, on the site of Dom Square today. Over the centuries, the city and its tower have witnessed the establishment of different civilizations that have seen its evolution. Vikings and Romans have colonized the city, even wars, fires, or storms have affected the tower but have not been to destroy it. Even the bells in the Dom Tower are still rung by hand, the process is called 'Ringing Attic' and this is a labor of the Utrecht Bellringers Guild.
Get your tickets and guided tours, climb the 465 steps, admire the panoramic views and discover the history behind the walls of the Dom Tower.
Our recommendations in Domtoren
How to get there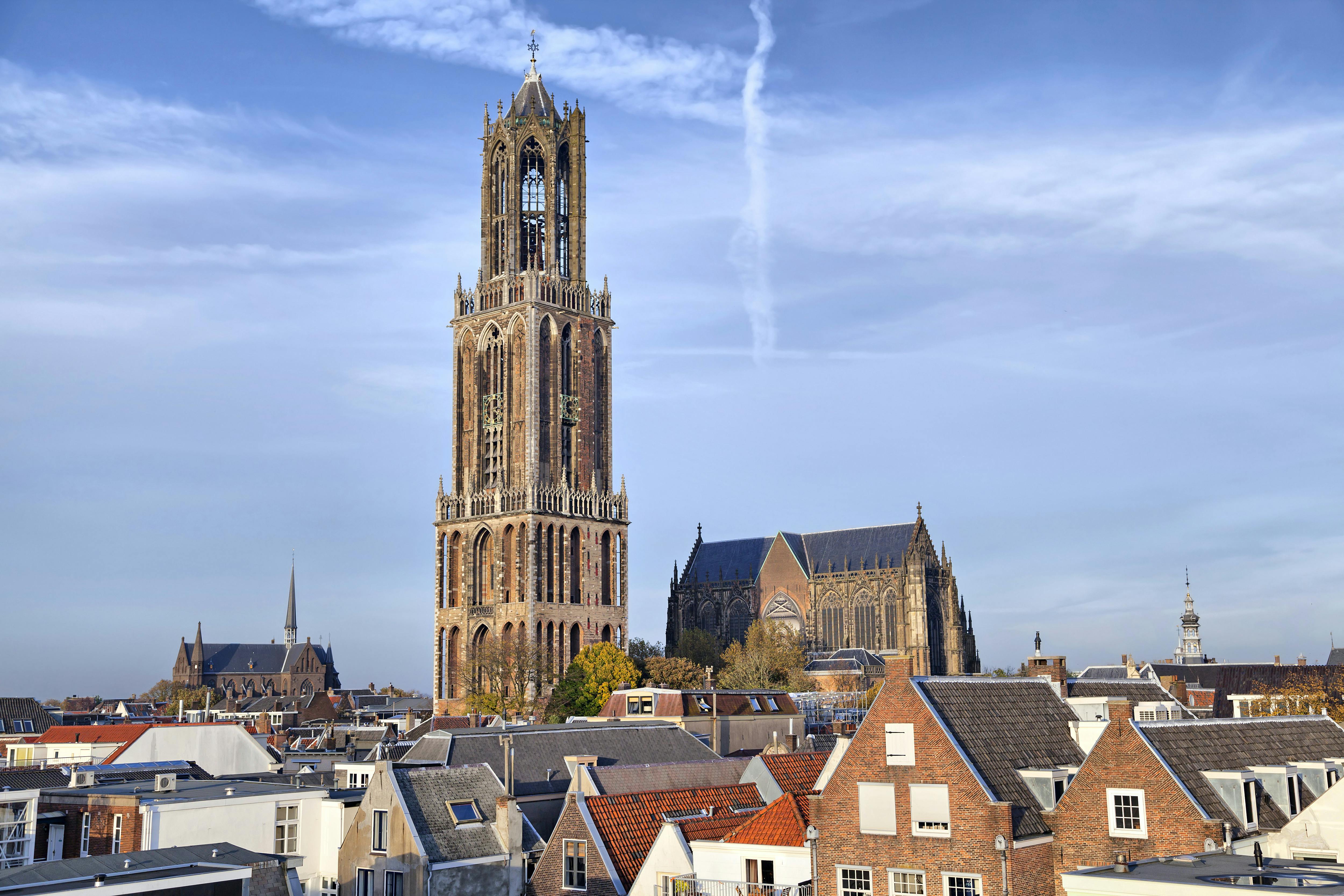 Reviews Domtoren
"We enjoyed the questions and had fun showing our friend around our city. Sometimes there wasn't enough historical information (one location had a "turbulent past" but the guide did not go into detail) and we wished we had learned more."