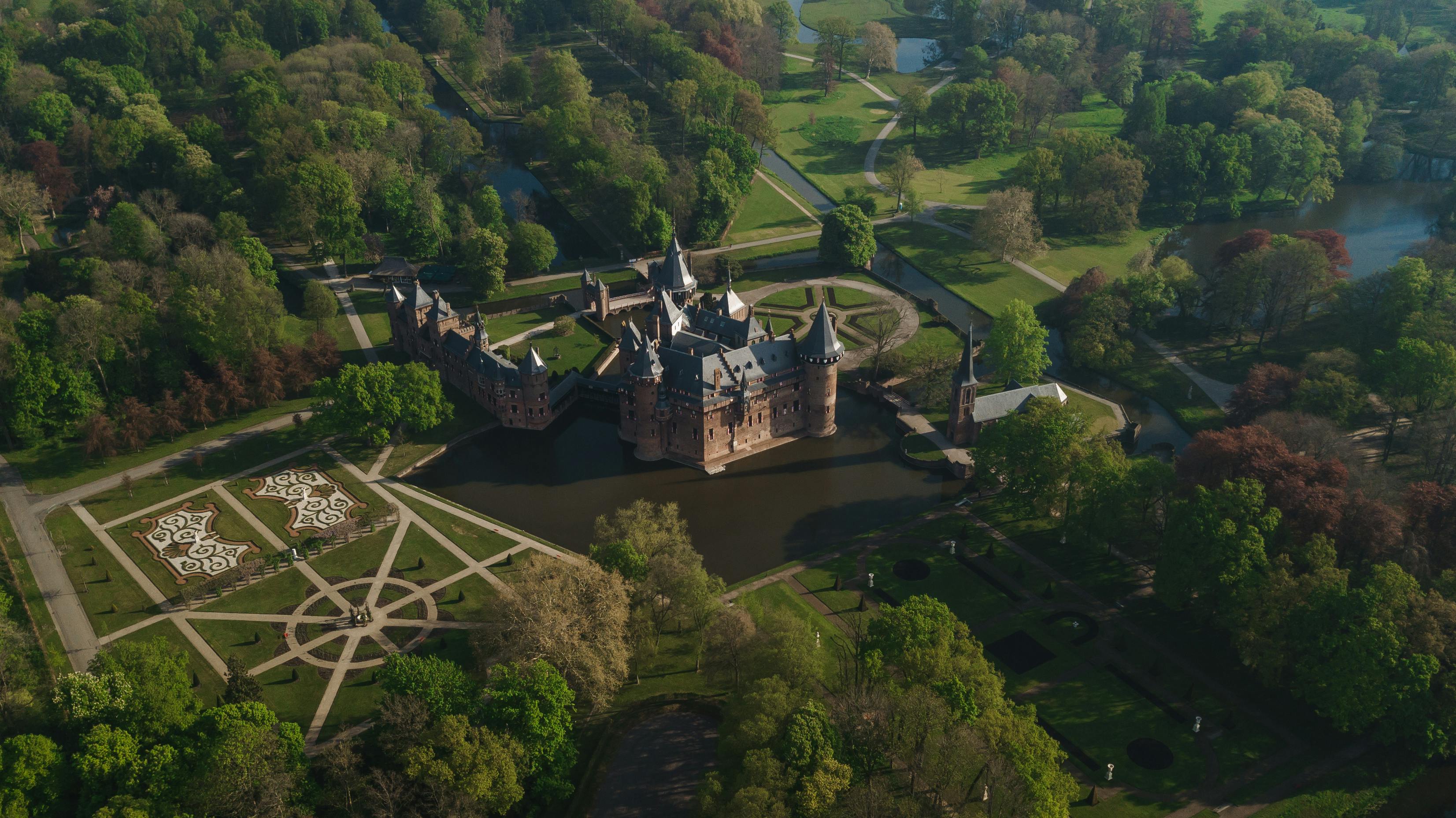 Netherlands
Things to do in De Haar Castle
Visit De Haar Castle, admire its park, its rich history, the exhibitions or the gardens. De Haar is the largest castle in the Netherlands and is among the top twenty most visited Dutch museums. It was the private residence of the Van Zuylen family, whose descendants still remain here every year. In the last century, the castle also frequently welcomed members of the international jet-set with its luxurious lifestyle; from Coco Chanel to Roger Moore.
It is a medieval fortress with towers and walls, moats, gates and drawbridges. The castle is located in the center of the Netherlands, near Utrecht, and is easily accessible, the park and gardens surrounding De Haar castle, which cover more than 135 acres of land, are worth a visit. The rose garden, the Roman garden, the ponds and canals, as well as the many bridges, the romantic views and the impressive avenues invite visitors to take long walks or have a picnic. Each season in the park has its charm.
Our recommendations in De Haar Castle
Excursions & day trips
Discover Muiden Castle and De Haar Castle on a private guided tour. Hear all about their history from your professional guide.
Duration
from 8 hours to 9 hours
Activities
Explore the nature of Utrecht in a unique way. Download the self-guided trail to your smartphone and answer fun questions along the way.
Duration
2 hours 30 minutes
en, it, fr, es, de, +1  nl
Experiences in De Haar Castle
How to get there