France
Things to do in The Sainte Chapelle and the Conciergerie
The Sainte-Chapelle and the Conciergerie are two of the earliest surviving buildings of the Capetian Royal Palace on the Île de la Cité and are considered among the highest achievements of the Rayonnant period of Gothic architecture.
Consecrated on April 26 1248, the Sainte-Chapelle (Holy Chapel) was commissioned by King Louis IX of France to house his precious collection of Christian relics, including Christ's Crown of Thorns, which were acquired by Saint Louis.
Sainte-Chapelle actually consists of two chapels, the upper and the lower. The upper chapel was meant for the king, the royal family and the relics while the lower was meant for the workers of the royal palace.
Today the chapel's highly known for the beauty of its 13th century stained glass windows. There are over 1,000 biblical figures depicted in the upper chapel. You will be left speechless when stepping inside this masterpiece and seeing the sunlight beaming through its windows.
The Conciergerie was originally part of the royal palace but turned into a state prison in 1370 after Charles V abandoned the palace. The prison became the main penitentiary for a network of prisons throughout Paris during the French Revolution where hundreds of prisoners were kept before being taken away to be guillotined.
Marie-Antoinette is the most famous prisoner who was kept at the Conciergerie during the French Revolution where she spent her last days. Today you can visit the different prison cells as well as her cell which has been turned into a chapel.
Whether you want to marvel at the stained glass windows, or take a tour to visit the old prison cells, the Conciergerie and Saint-Chapelle are national historical monuments that must be visited during your time in Paris!
Our recommendations in The Sainte Chapelle and the Conciergerie
How to get there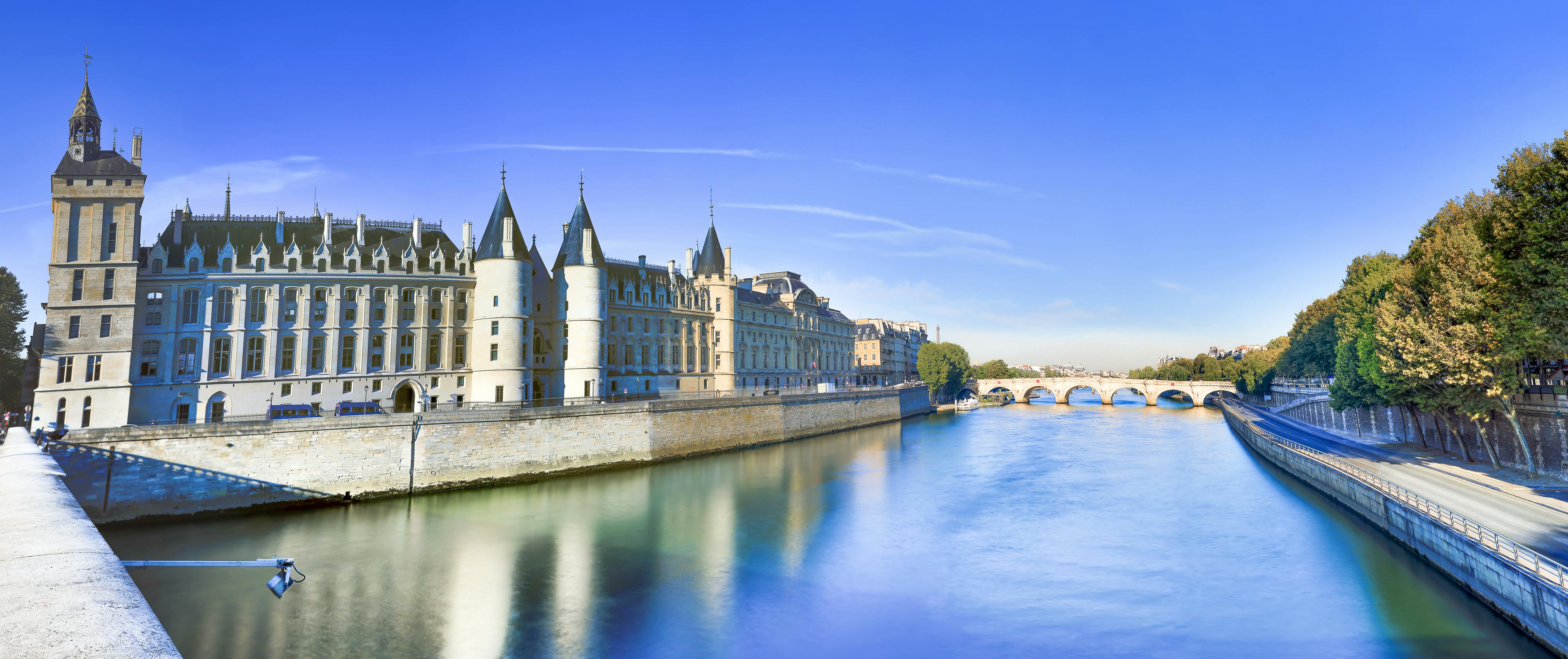 The Sainte Chapelle and the Conciergerie
Reviews The Sainte Chapelle and the Conciergerie
"We saved a lot with the 6 day pass for our week vacation. Definitely would suggest to people who are visiting Paris"
"Nice to skip the longer lines and get in sooner with pre-paid tickets."