France
Things to do in The Panthéon of Paris
The Panthéon is a grandiose building in the Latin Quarter in Paris. The final resting place of many celebrated French figures throughout history, this architectural beauty is a must-see for anyone visiting the city.
Built in the late 18th century, this beautiful piece of neoclassical architecture was originally designed as a church by architect, Jacques-Germain Soufflot. It was then converted into a mausoleum soon after the completion of its construction. The monuments façade was modelled on the Pantheon in Rome and is surmounted by a stunning dome.
One of the most magnificent sights in the Latin Quarter, admire the beautiful tiled floors, paintings and the elaborately decorated ceiling. Go down to the Crypt and visit the tombs of France's great intellectual citizens and pay your respects to the men and women that changed the world. A permanent exhibition gives details about the lives and works of those who are buried there, from Marie Curie, Voltaire to Émile Zola.
Climb the stairs to the top of the Pantheon and you will be rewarded with spectacular 360-degree views over the Latin Quarter and beyond!
Our recommendations in The Panthéon of Paris
How to get there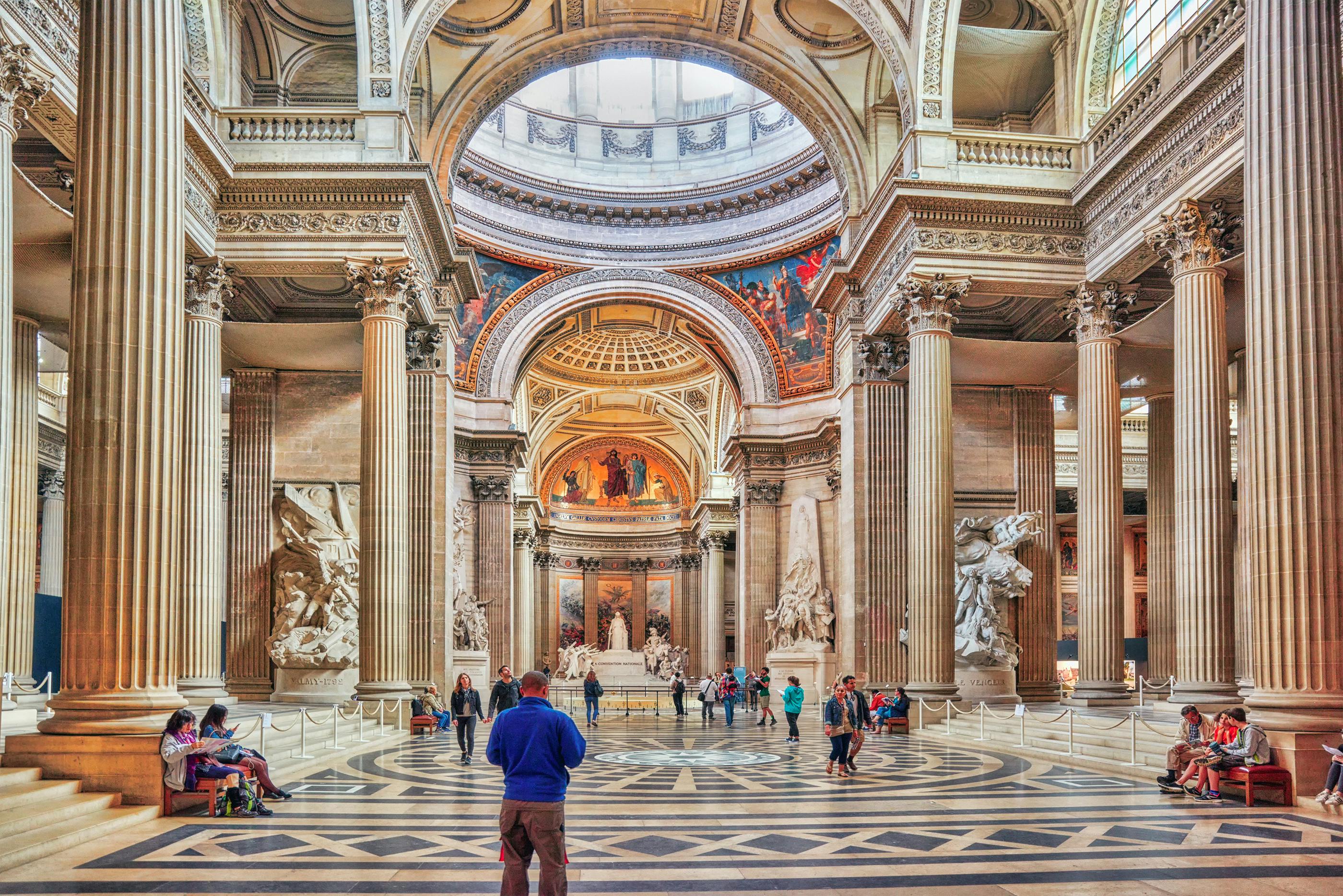 Reviews The Panthéon of Paris
Dr.Karl-Hermann, Jul 27, 2014