France
Things to do in Arc de Triomphe
Paris's Arc de Triomphe can be found in the center of the 'Place Charles de Gaulle' that was originally named the 'Place de l'Étoile' for the star shape created with the plaza and the twelve streets radiating from it.
This arch was built in honor of the soldiers that died in the French Revolutionary and Napoleonic Wars and was commissioned by Napoleon Bonaparte himself.
Its construction started in 1806 after Emperor Napoleon's victory at Austerlitz and was designed initially by the architect Jean Chalgrin. After Chalgrin's death Jean-Nicolas Huyot took up the project and completed it.
After World War I, the body of an unknown soldier was laid to rest at the Arc de Triomphe as a monument in honor of all the unknown fallen soldiers. An 'eternal flame' is kept burning at the tomb of this Unknown Soldier and each evening the ceremony of lighting the flame is held.
Today the terrace of the Arc de Triomphe provides one of Paris's best views onto the city and visitors can experience an interactive exhibition space dedicated to French history from the end of the 1930's onward and to the great French monuments.
The Arc de Triomphe is open all year round from 10:00 am to 10:00 pm except on January 1st and May 1st as well as for some official ceremonies.
During your visit, you will be able to access the Bookshop where you will find a large selection of books and souvenirs.
Our recommendations in Arc de Triomphe
How to get there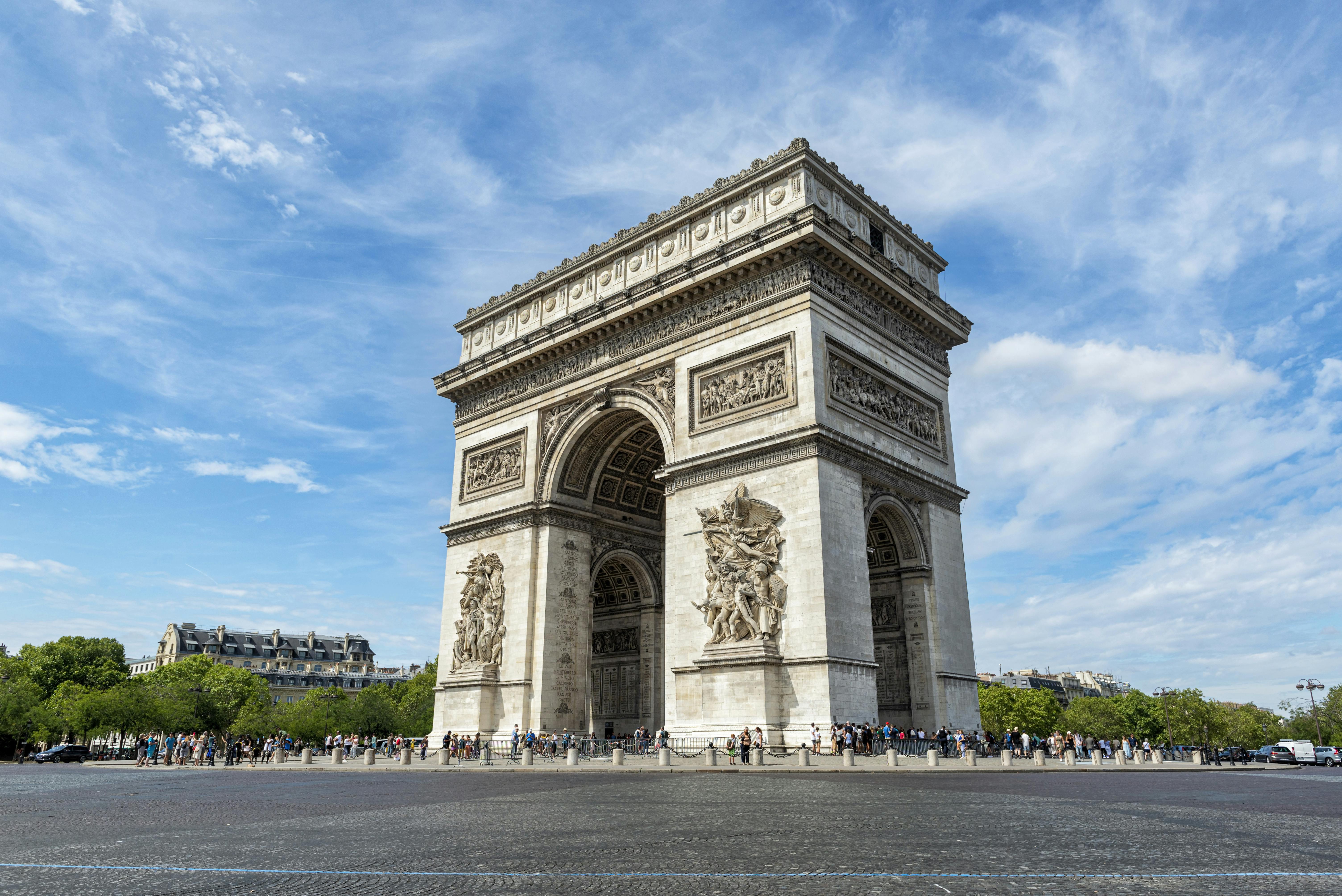 Reviews Arc de Triomphe
"Bus Trip was good and took in lots of sights. Boat trip was enjoyable. We couldn't get our bus tickets until 1pm due to a system problem so half the day was wasted. We couldn't get into Arc de Triomphe without paying another fee as we are not EU citizens. Don't understand how we were able to purchase the package"
Dr.Karl-Hermann, Jul 27, 2014
"So easy to book - the Arc de Triomphe was really interesting and such wonderful views from the top!The river cruise was perfect - one hour, very informative and fabulous views of so many of the sights."