United Kingdom
Things to do in Westminster Abbey
Westminster Abbey made headlines in 2011 when Will and Kate tied the knot at the alter inside this iconic Gothic church that boasts a history dating back more than 1000 years. Westminster Abbey has undergone many changes and restorations over the years and is without question one of London's must-see sights. You can easily spend a couple of hours inside this mesmerizing time capsule of British history.
The church's majestic high altar was designed by Sir George Gilbert Scott and is complete with a Last Supper mosaic by Antonio Salviati. See the high-backed timber coronation chair commissioned by King Edward in 1296 that has been used by every British monarch (except one) since the 14th century.
Literature buffs will want to wander around the Poet's Corner which pays tribute to the literary greats buried or commemorated there. Geoffrey Chaucer, Edmund Spenser, Robert Browning and Charles Dickens are among the scribes who call the Poet's Corner their final resting place.
Pay your respects to several British monarchs including Queen Elizabeth I and her sister, known as Bloody Mary, as well as to the unknown warrior who passed away during World War I. Take care not to miss the breathtaking octagon shaped Chapter House, a Medieval structure where the Abbey's original Benedictine monks gathered for prayer. Admire the lavish paintings, sculptures and stained glass windows.
Open Monday - Saturday: 9.30am - 3.15pm.
Our recommendations in Westminster Abbey
How to get there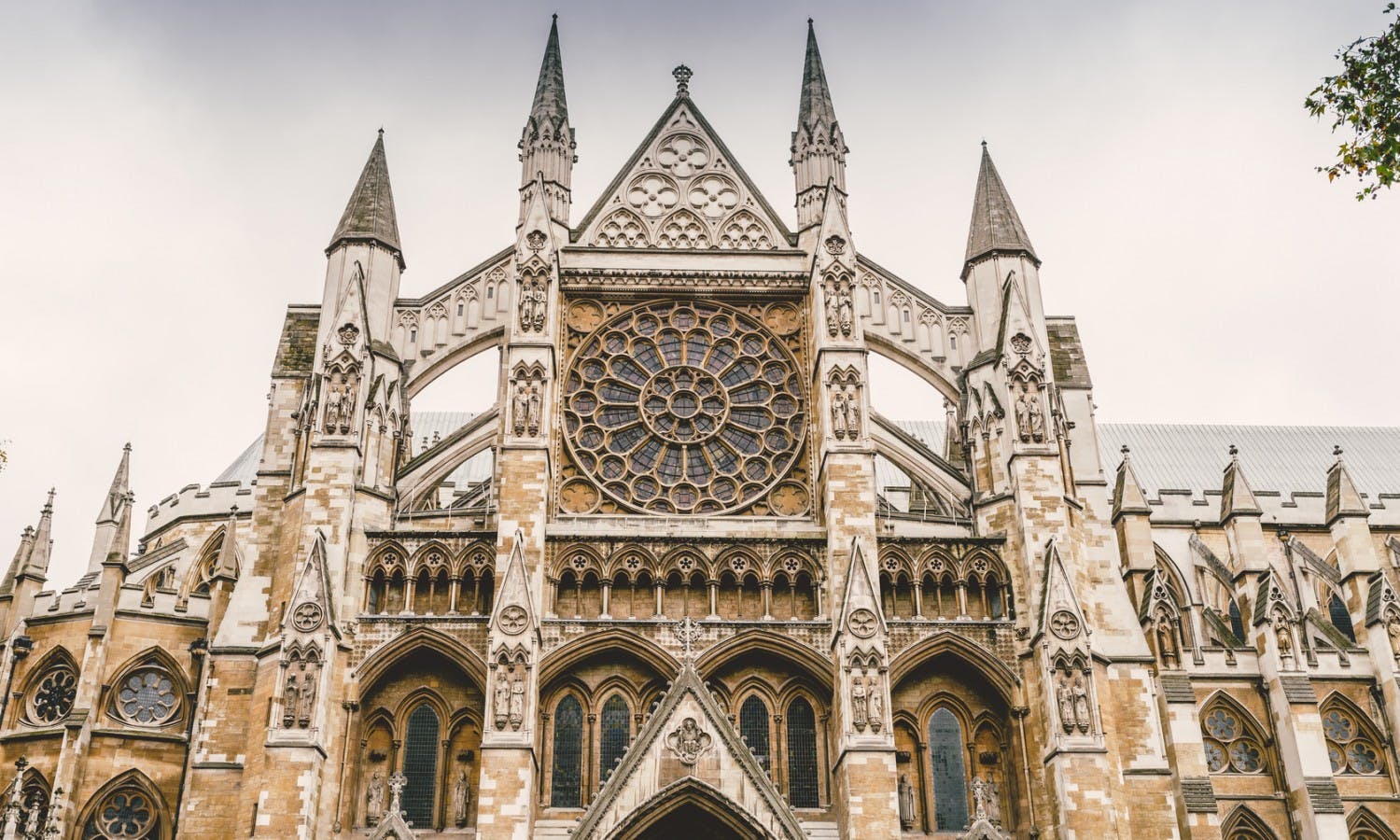 Reviews Westminster Abbey
"We found it very nice for a weekend, but we would like to try it the next time we are back for a longer time with Musement"
"We enjoyed the small group tour. Excellent value for advanced booking with expert guide"