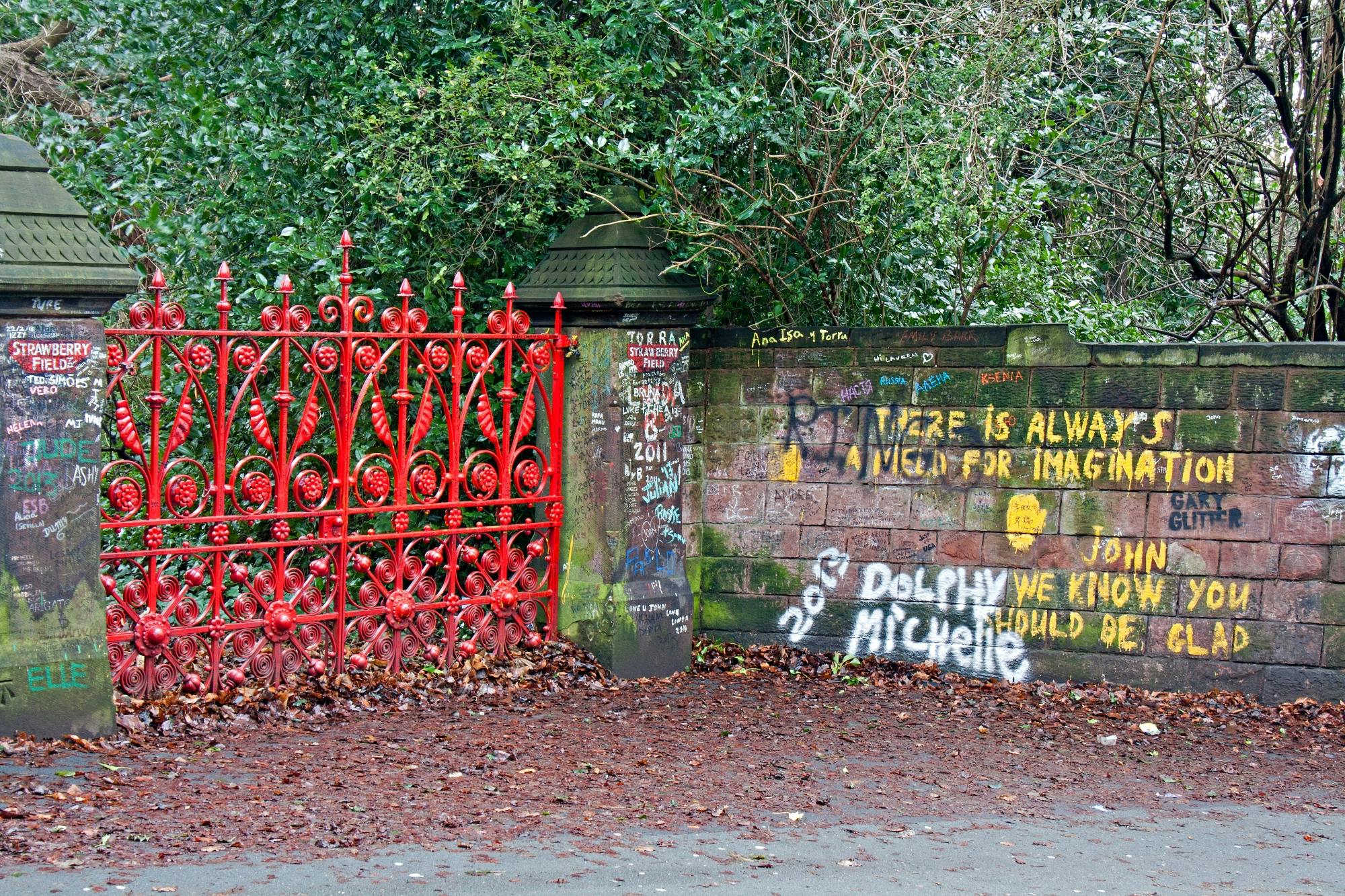 United Kingdom
Things to do in Strawberry Fields
Beyond a set of iconic red gates in Liverpool lies the place that inspired The Beatles' hit 'Strawberry Fields Forever'. It was in these gardens that John Lennon - who grew up a stone's throw away - went to play as a child. Nowadays, the hallowed site is home to an interactive visitor exhibition, a garden, a café and an on-site gift shop.
Strawberry Fields first welcomed visitors in 2019 and has already become one of Liverpool's best Beatles' attractions. Previously a Salvation Army children's home for some of the city's vulnerable youth, the place is a unique addition to Beatles tourism and a reminder of the band's enduring legacy.
Through enticing photos, footage and memorabilia, the exhibition will give you a remarkable insight into Lennon's early years, the former children's home and the inspiration behind the famous fruit-related song. You'll also discover the world-famous piano used to compose 'Imagine' – one of the 20th century's greatest peace anthems. The tour continues with a stroll through the gardens, the same place where Lennon retreated to escape his childhood problems.
Besides its popularity with tourists, Strawberry Fields is also much loved by locals. The site provides a training and work placement scheme for young people with learning difficulties, which is part funded by sales from the shop and café. It's there where you can pick up some unique souvenirs and enjoy a hot drink or a tasty meal.
Our recommendations in Strawberry Fields
Experiences in Strawberry Fields
How to get there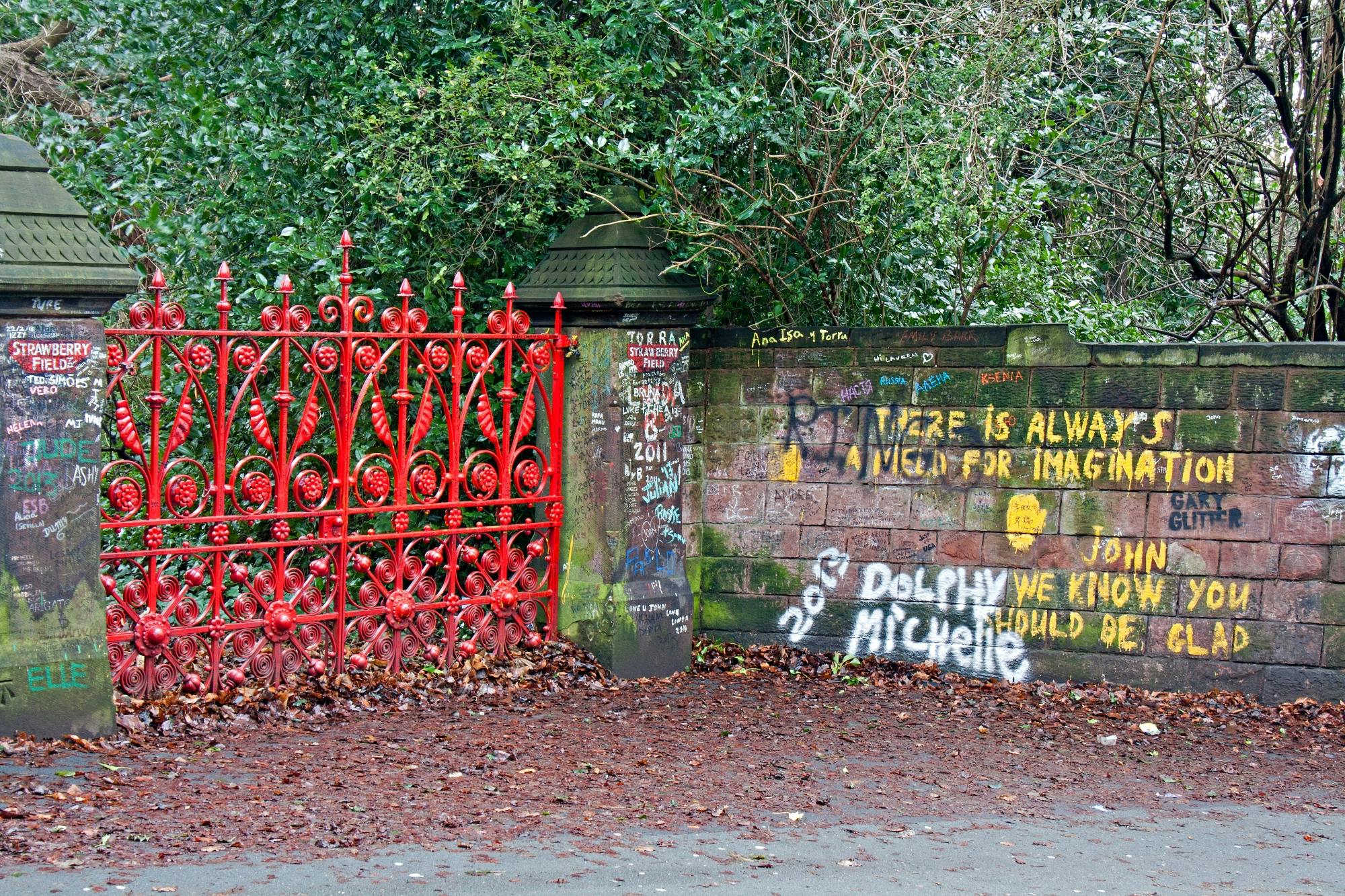 Reviews Strawberry Fields
"We visited in February so although the gardens we neat and tidy I plan to visit again when there are flowers etc. Cafe lovely. Exhibition interesting with different subjects. Plenty of room for disabled."
"Very interesting both about the orphanage and John Excellent help for those with needs to get on job ladder. Will come again in summer to see flowers etc February not a great month for gardens."
"Very easy to book excellent communication. People were very welcoming overall a wonderful experience"