United Kingdom
Things to do in Harry Potter Train Scotland
Riding the Hogwarts Express (known as the Jacobite Steam Train) is a bucket-list experience for any traveller, especially for Harry Potter fans! Travel across 84 miles of beautiful Scottish highland scenery on the same route that's used in the films starting at Fort Williams and ending at the fishing village of Mallaig. Along the way, you'll see the top sight of Glenfinnan Viaduct - can you remember where in the films you see this? Enjoy the refreshments onboard and ultimate Potterheads can even choose a designated Harry Potter carriage to enjoy the journey - imagine you're travelling with the famous three wizards!
Our recommendations in Harry Potter Train Scotland
No experiences found
Sorry, but nothing matched your search. Please try again with some different filters.
How to get there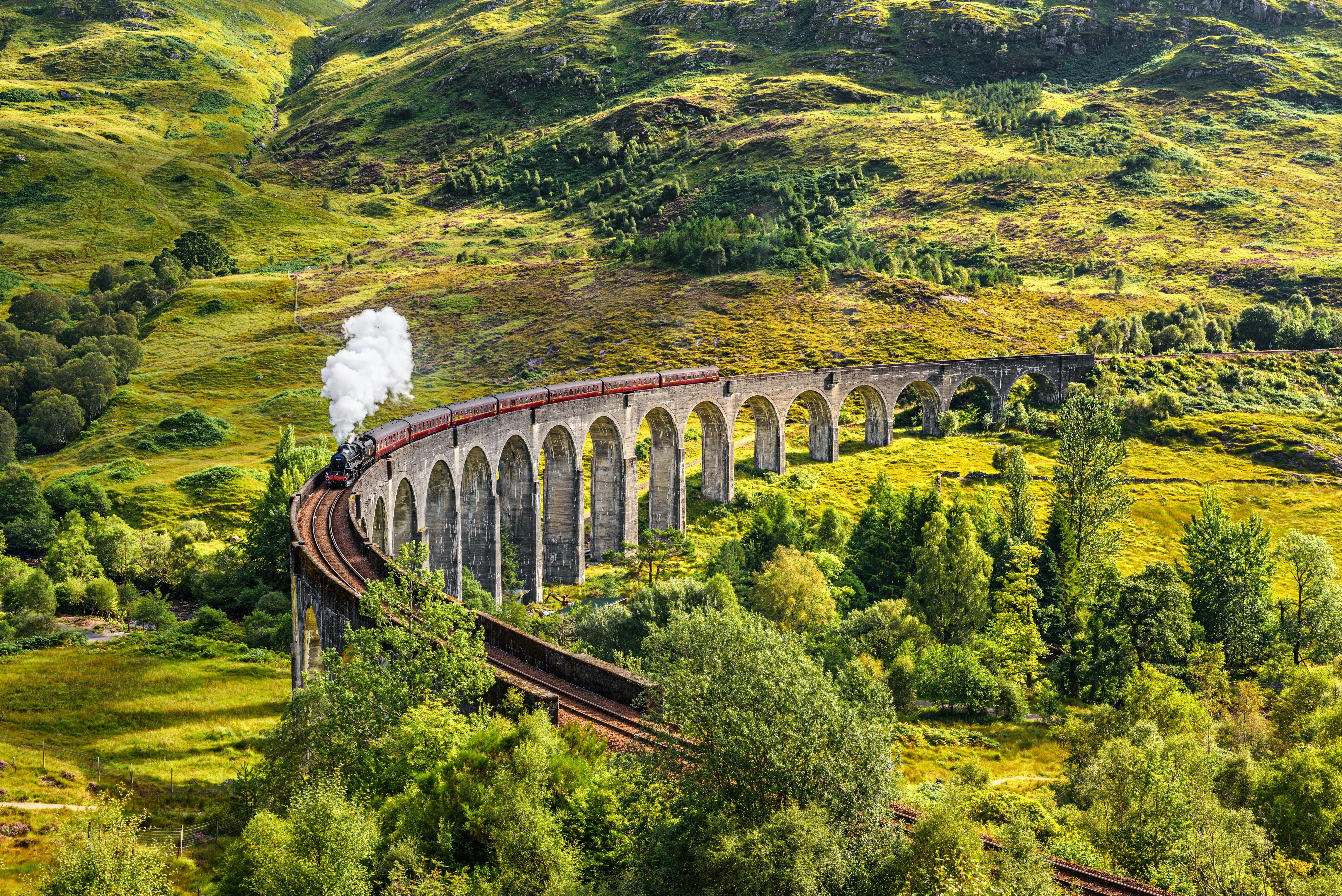 Harry Potter Train Scotland
Reviews Harry Potter Train Scotland
"Very god guides and fabulous scenery! We could though have used more information about having to drive 4 hours on bus before arriving at the train. This was not clear for us until we sat on the bus. It would have been nice with af map on the website with the bus route, train route and stops."
"The guide was excellent. Engaging knowkedgeable. Personable. Thetrain ride itself was a let down"
"The trip was amazing! We are still shocked by the high professionalism of the girl-guide-driver. Thank you!"