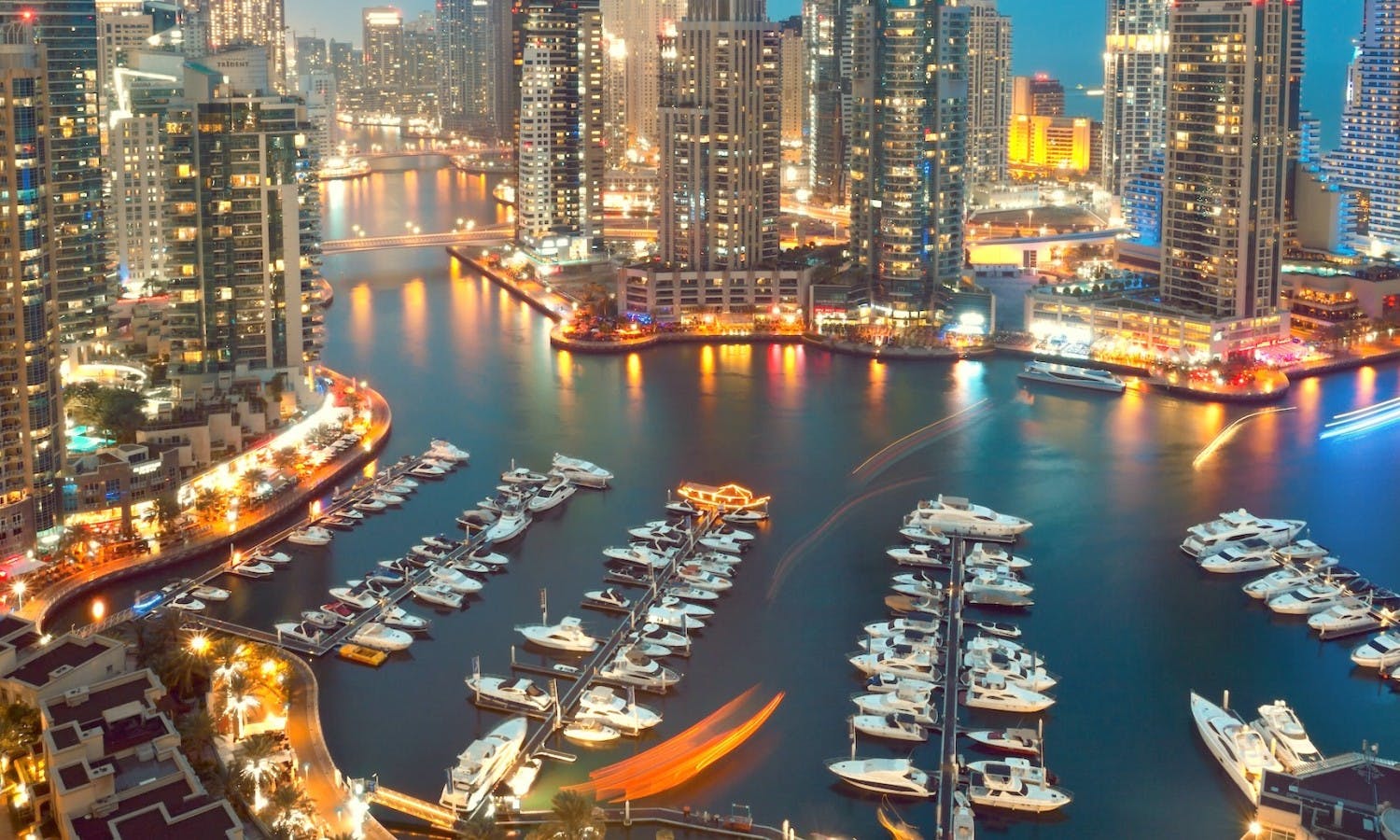 United Arab Emirates
Things to do in Dubai Marina
In the heart of Dubai, spreading from Madinat Jumeirah all the way to the Jebel Ali Port and Industrial Area, is a special area called Dubai Marina, or "New Dubai", which is generally described as the center of Dubai. With spectacular views of modern luxury hotels, yachts and the Arabian Gulf, the Marina is the scene of many cruises with dinner shows and offers amazing picture opportunities as well as great memories, especially illuminated at night. It is also a great place for a walk, even more so in the evening, but the best way to discover this new fascinating waterfront is definitely on a dhowboat, as you cruise between the impressive skyscrapers illuminated like candles in the night, while you enjoy a fresh breeze after a hot day of sightseeing.
Our recommendations in Dubai Marina
Activities
See the magical side of Dubai with a guided tour of the city's night-time attractions: lights and reflections, lanterns and skyscrapers. Includes hotel pick-up.
en, it, fr, es, de, +5  pt, ru, ja, zh, ko
Attractions & guided tours
Take a view of the Dubai Modern side joining this 4-hour tour. Admire the tallest skyscraper in the world, the Burj Khalifa.
en, it, fr, es, de, +5  pt, ru, ja, zh, ko
Experiences in Dubai Marina
How to get there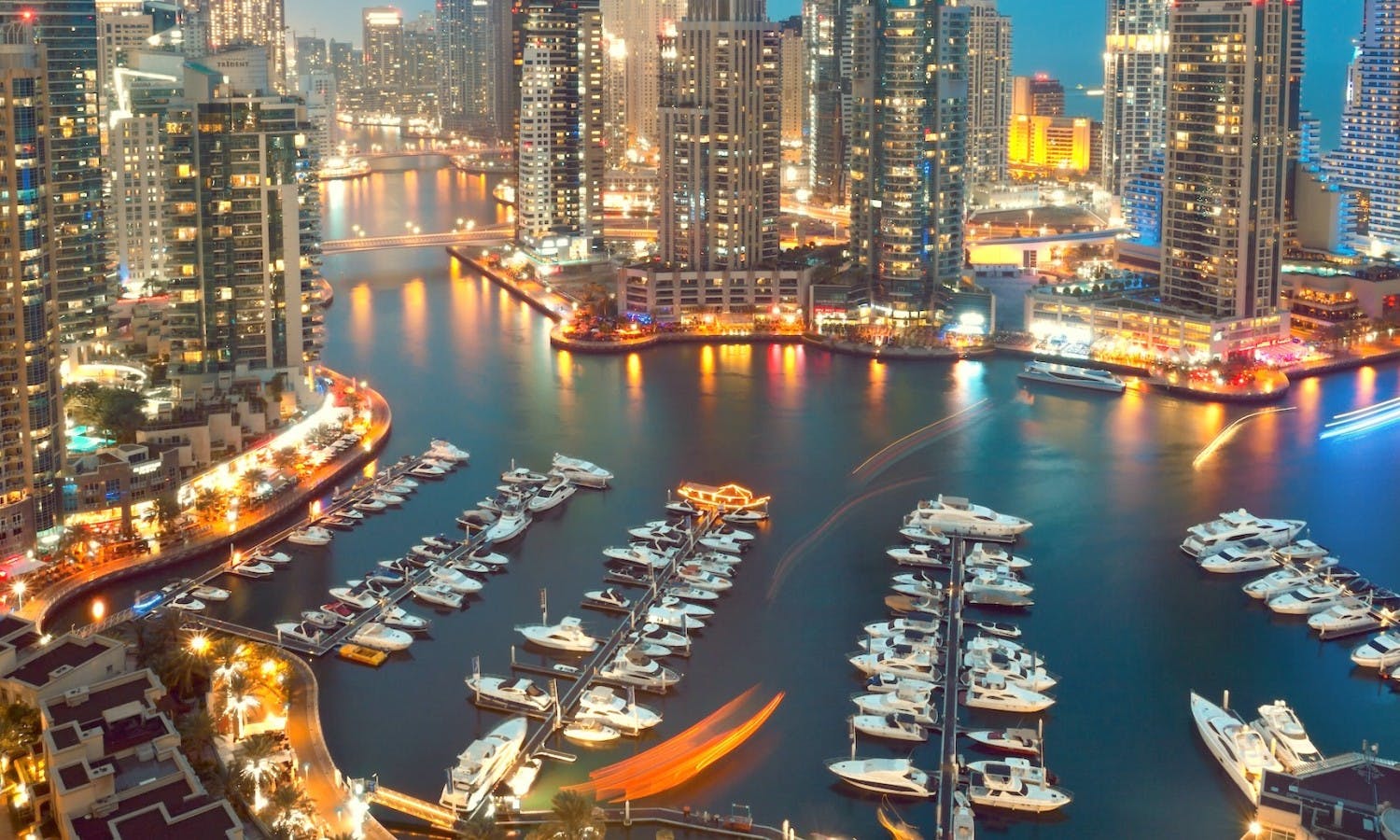 Dubai Marina
Dubai
United Arab Emirates
Reviews Dubai Marina
"We booked VIP tickets and were disappointed. The VIP area was at the back of the yatch and was constantly being used by other passengers for photo opportunities meaning that our view was obstructed and we had people standing over and around us. The food was not delicious as advertised - between 2 of us we were given a small plate of canopies, a small plate of french fries, 3 halves of burgers and a small plate of melon. The burgers were cold and we didn't feel they were safe to eat. At the end of the trip we discovered there was a buffet o a lower deck but we were not told about this."
"visiting Dubai for the first time, it was stunning!"
"Due to the weather and high waves we could not get to Atlantis, instead we were brought to the Burj Al Arab which was a great alternative. We really enjoyed the bumpy ride!"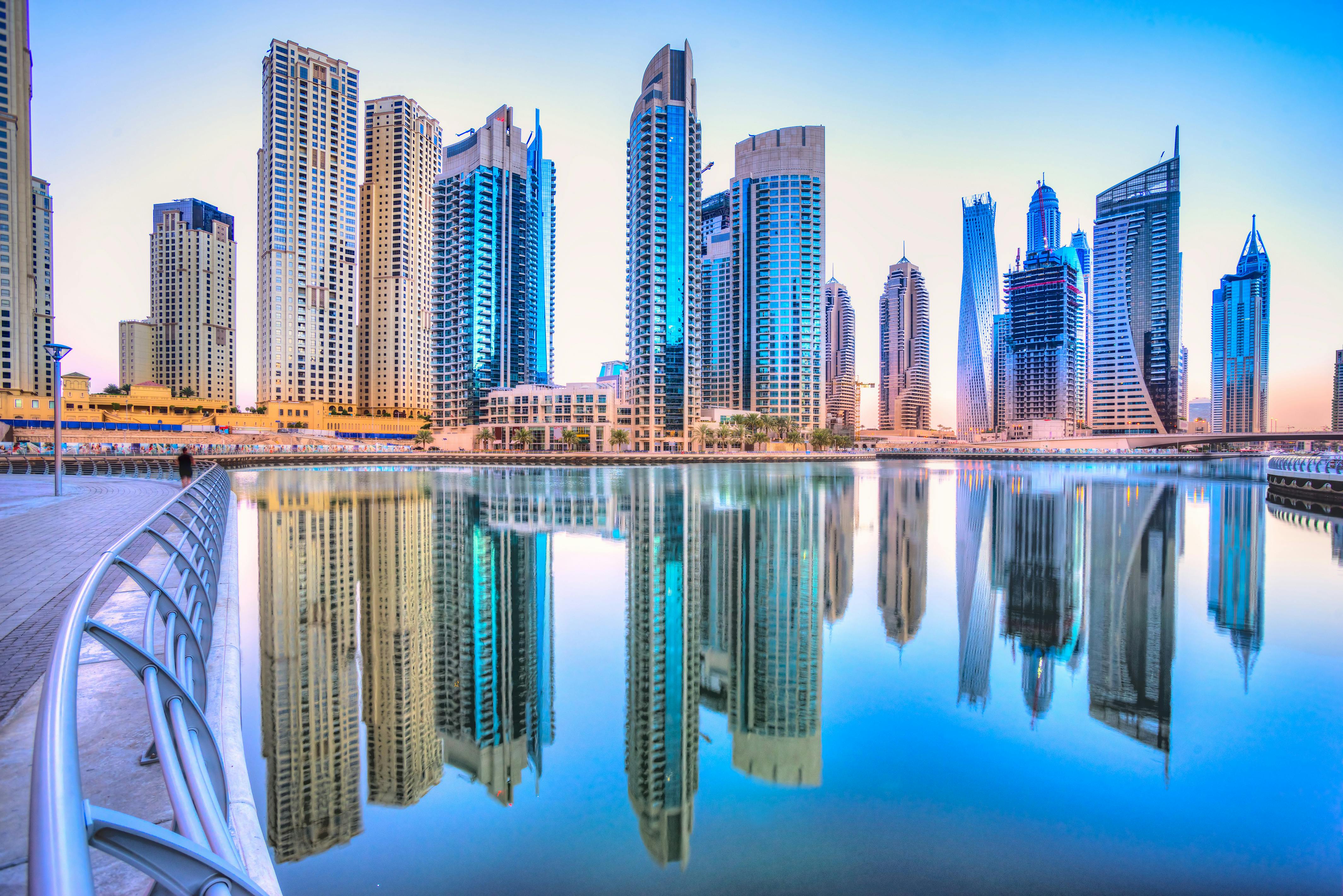 Dubai
United Arab Emirates