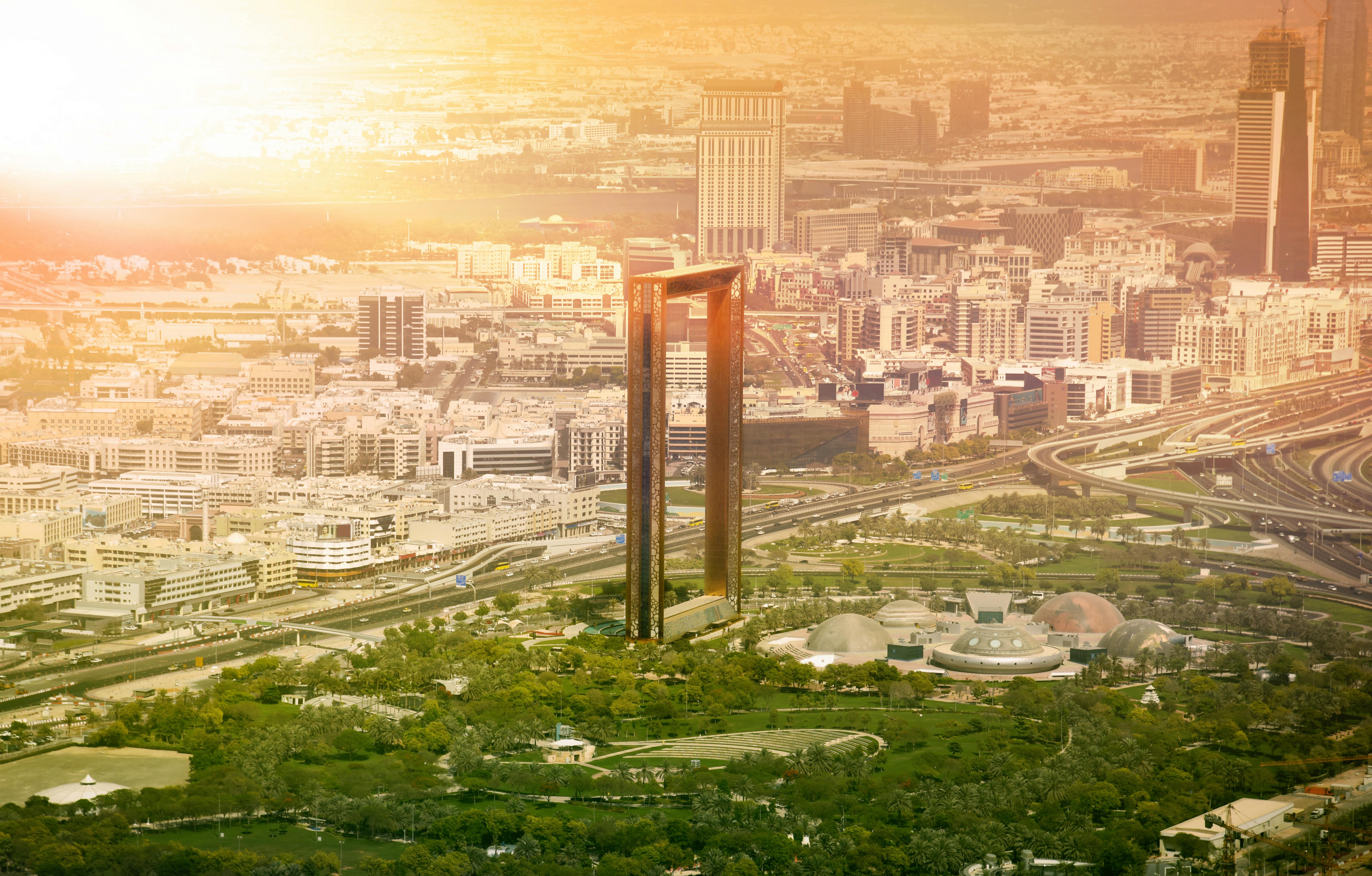 United Arab Emirates
Things to do in Dubai Frame
Dubai Frame is the new architectural attraction and landmark of the city. Completed on January 1, 2018, it is located in a strategic position in Zabeel Park where visitors are able to grasp both faces of Dubai, enjoying the view of the modern skyscrapers of contemporary Dubai on one side and admiring the old city on the other.
The Frame is made of reinforced concrete, glass, steel, and aluminum. A 93sqm long glass bridge connects two vertical towers 150m tall. Visitors can go up the towers and then reach the top and walk on the crystal-clear glass corridor experiencing the thrill of walking suspend 150m from the ground: the view is breathtaking. If feeling nervous about walking on glass, be reassured by the highest quality crack-proof glass materials entailed in its construction.
On the mezzanine level, visitors will have the chance to see projections and visual presentations of Dubai's origin, they will experiment 'Virtual Metropolis' through a virtual reality display of the city's evolution.
Our recommendations in Dubai Frame
Attractions & guided tours
Enjoy your Dubai Frame tickets and see the unique architecture that highlights the Dubai skyline.
Experiences in Dubai Frame
How to get there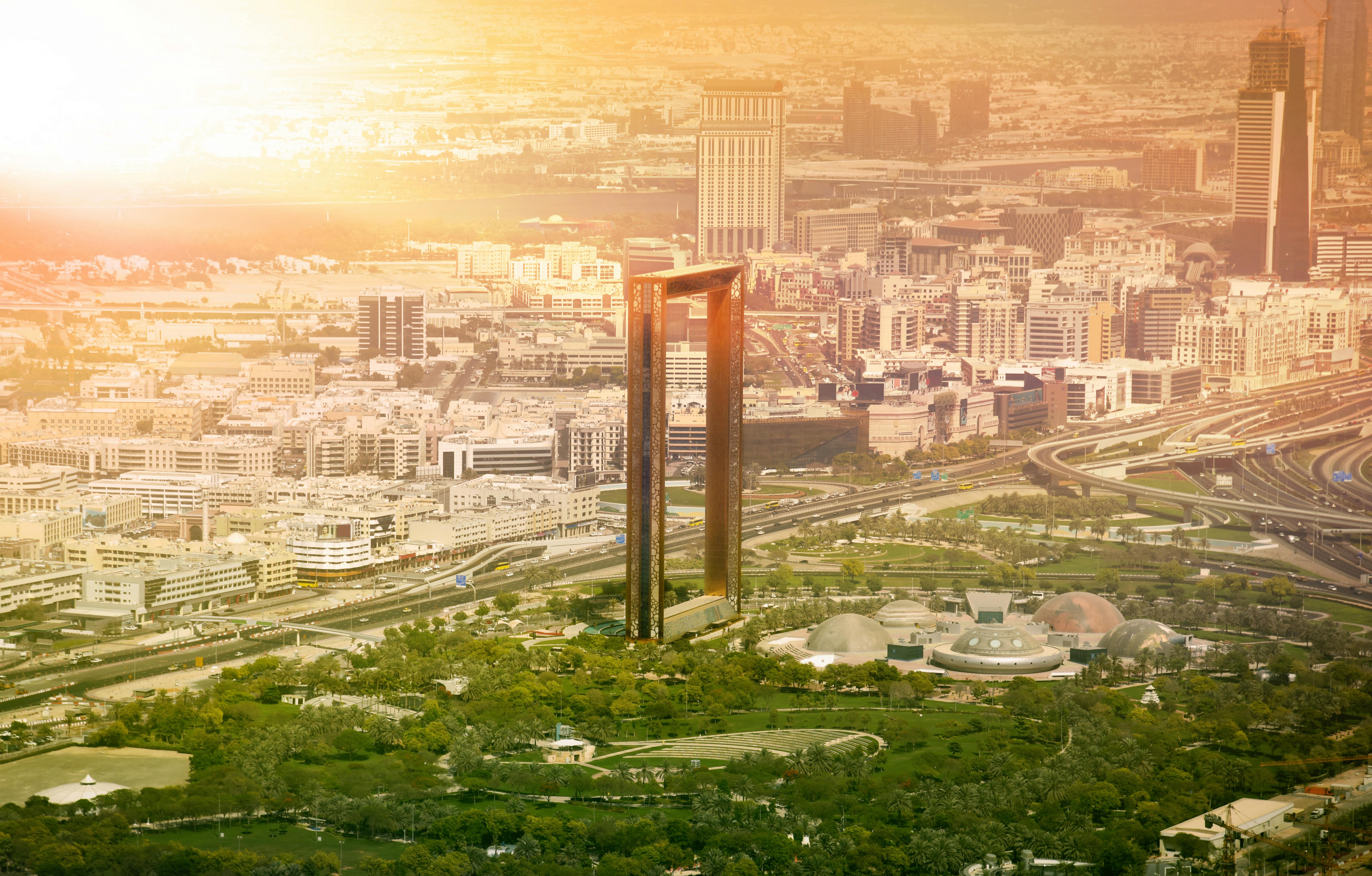 Dubai Frame
Dubai
United Arab Emirates
Reviews Dubai Frame
"Sehr gut gemacht mit dem kleinen auf alt gemachten Museum im Eingangsbereich, Fahrstuhl nach oben sehenswert, oben Glasboden und der Ausblick ist imposant ;-)"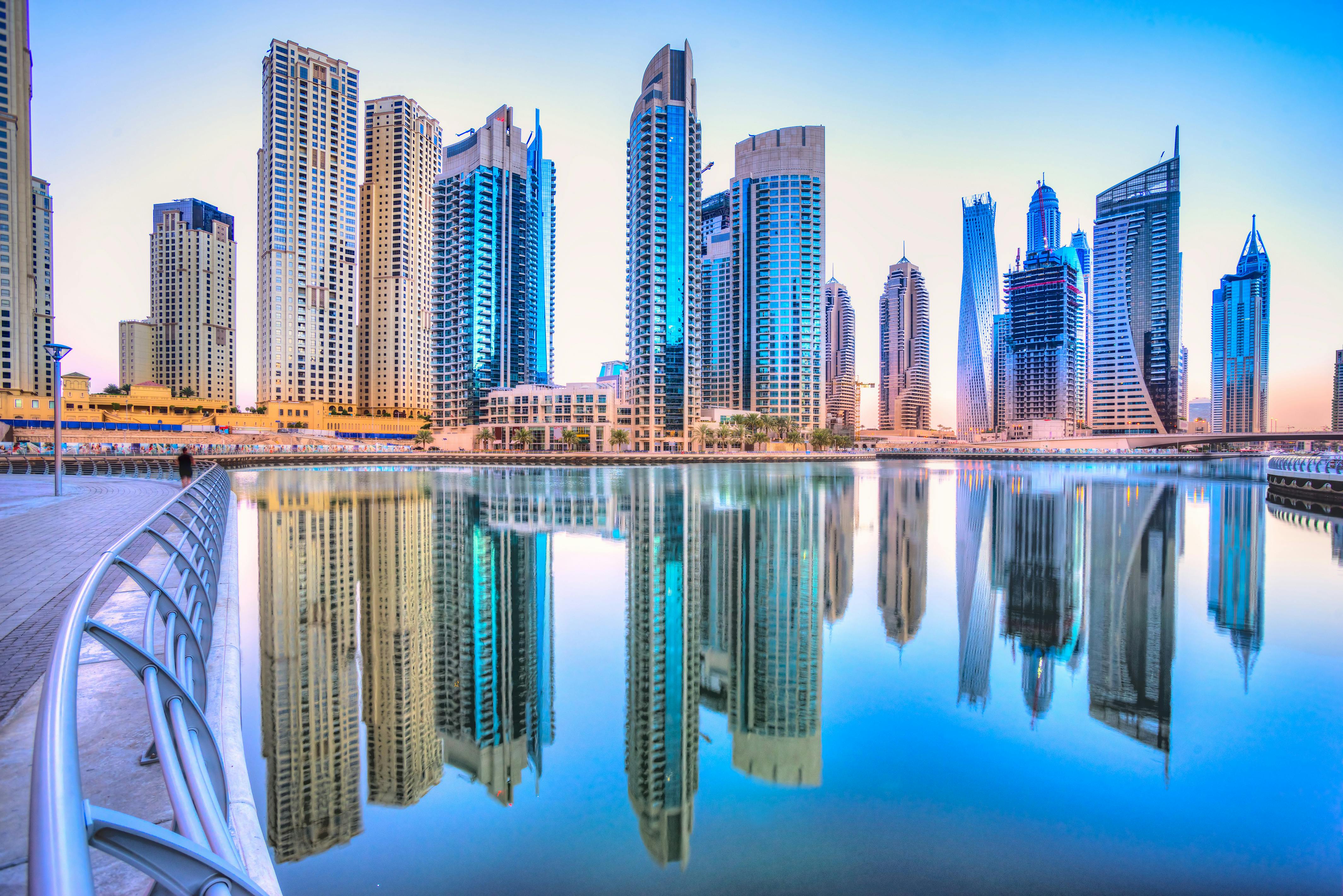 Dubai
United Arab Emirates