France
Things to do in Château Comtal in Carcassonne
The Château Comtal is a medieval castle within the Cité of Carcassonne. The castle was originally built in the 12th century by Bernard Aton and consisted of two main buildings and a watch tower. After the city was unsuccessfully beseiged numerous times in the 13th century, the castle was enlarged into a fortress by the French, surrounding the castle with high walls.
The castle served as the home of the King of France, a military base, and prison before becoming a museum today. In the mid 17th century, the city of Carcassonne lost its military significance and the fortress was abandoned. However, in the 19th century, architect Eugene Viollet-le-Duc renovated the fortress and castle. Due to the many changes of power in the city's history, Château Comtal is built in a variety of styles. The oldest parts of the castle are built in medieval style, as well as Gothic and Romanesque structures.
Since 1997, the castle and Cité of Carcassonne have been recognized as a UNESCO World Heritage Site. Explore the Cité of Carcassonne on a walking tour and learn about the history of the fortress. Make sure to check out the museum inside Château Comtal and see the collection of sarcophagi, statues and other artifacts found from the region dating back to the Middle Ages.
Our recommendations in Château Comtal in Carcassonne
No experiences found
Sorry, but nothing matched your search. Please try again with some different filters.
How to get there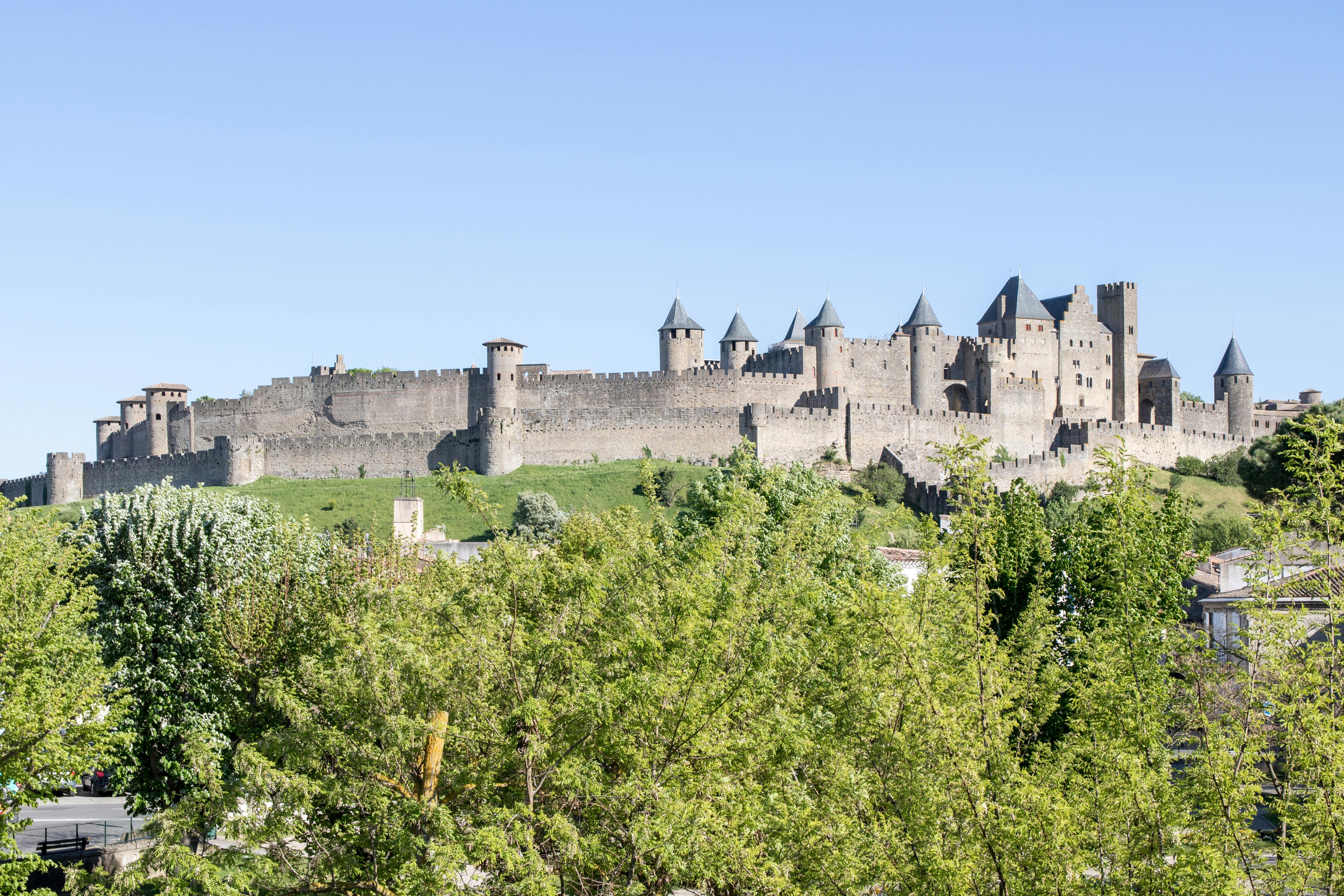 Château Comtal in Carcassonne
Reviews Château Comtal in Carcassonne
Marie-Agnes, Nov 14, 2023
"Une belle promenade à l'intérieur des remparts et du château."
"Hola. Les queria comentar que x error saque 4 entradas y solo utilice 2. Es posible que me devuelvan el dinero. Tengo el cobro via tarjeta de credito. Mi mail es diegoporta33@gmail.comSaludosDiego"