Belgium
Things to do in Grand Place Brussels
When it comes to Brussels, Belgium, you'll be hard-pressed to find a postcard that doesn't prominently feature the Grand Place. The Grand Place, also called Grote Markt in Dutch, is Brussels' elegant main square located directly in the heart of the city. Tourists flock to the Grand Place at all times of the year, although visits are especially popular during the month of August when the famous Flower Carpet appears.
As you walk through the Grand Place, you can quickly get a sense of Brussels' importance and history as a wealthy mercantile city. The enormous square is completely paved in cobblestone and surrounded by opulent, historic buildings of varying architectural styles. At the Grand Place, you will find the medieval Brussels City Hall (Hôtel de Ville de Bruxelles) along with its imposing Gothic tower, the neo-Gothic Maison du Roi (King's House), which now houses the Brussels City Museum, and the many Baroque guildhalls that line the square.
In contrast to its former use as a lively marketplace, the Grand Place now mainly acts as a culture and tourism destination, meeting point, and place to celebrate annual festivities such as Christmas and New Year. Many of the guildhalls have been converted into shops and restaurants, however the authenticity and grandiosity of the buildings and their facades remain intact.
Our recommendations in Grand Place Brussels
How to get there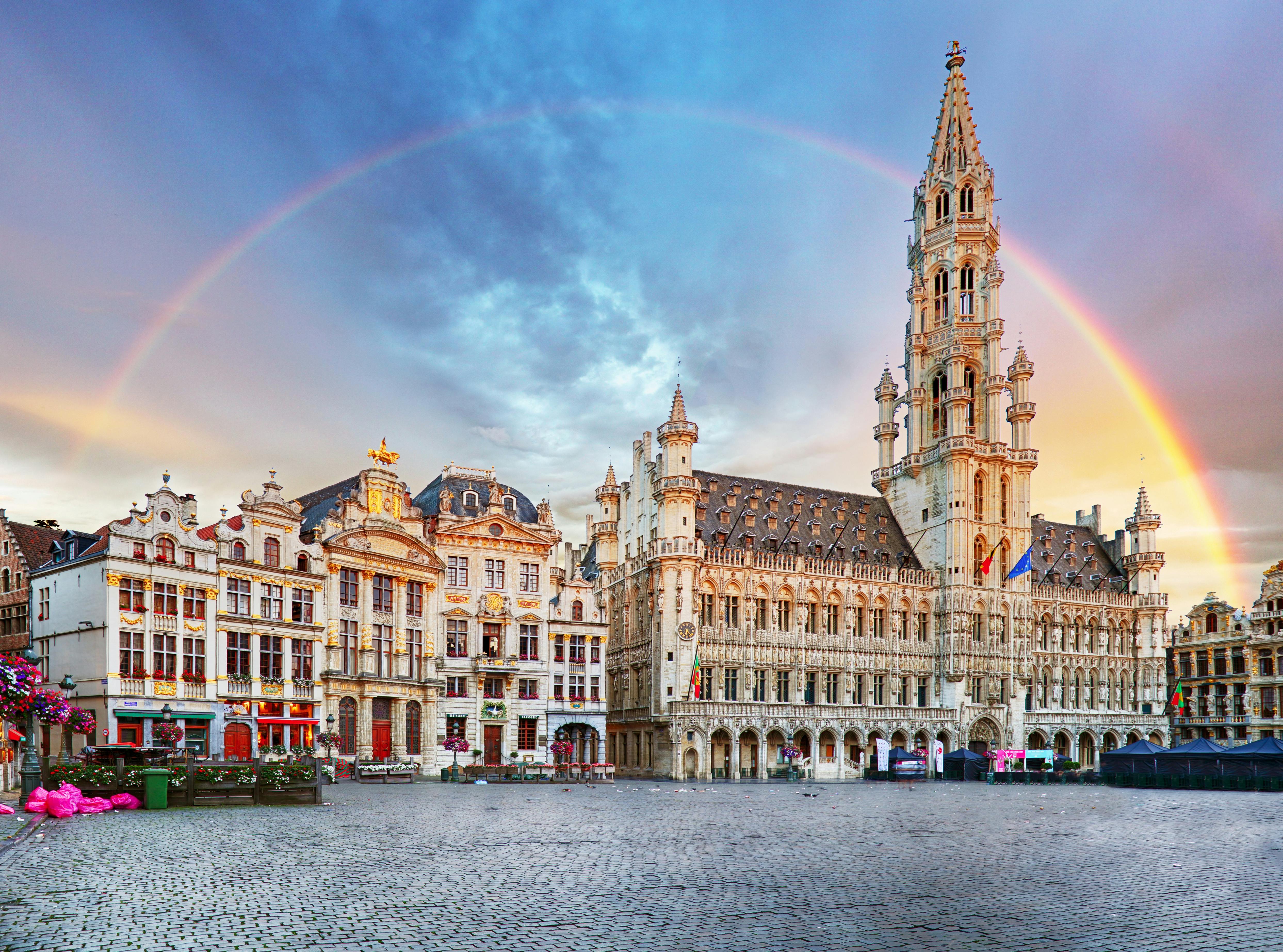 Reviews Grand Place Brussels
"Bel endroit très bon accueil belle decouverte"
"It was wonderful! We were very happy to have visit this show."