Belgium
Things to do in Burg Square
Historic buildings dating back to the 14th century and a cobblestone plaza are what best describe Burg Square. Perched in the heart of Bruges, this age-old plaza is the administrative centre of the city and has been accompanying its local citizens' daily lives for centuries.
A stone's throw away from Market Square, Burg Square is an ideal place to sit down for a warm drink, soak up the local atmosphere and admire the town's architecture. During the 9th century, the area became an important base of operations for the Count of Flanders, allowing it to thrive. Today, the square is the cultural soul of Bruges, surrounded by romantic canals and picturesque views.

A relaxing stroll or a horse-drawn carriage tour through this plaza lets you take a step back in time where you'll come across architectural wonders such as the impressive Gothic Town Hall, the Basilica of the Holy Blood and Saint Basil Chapel and the Provostry of Saint Donatian – textbook Bruges.
Our recommendations in Burg Square
How to get there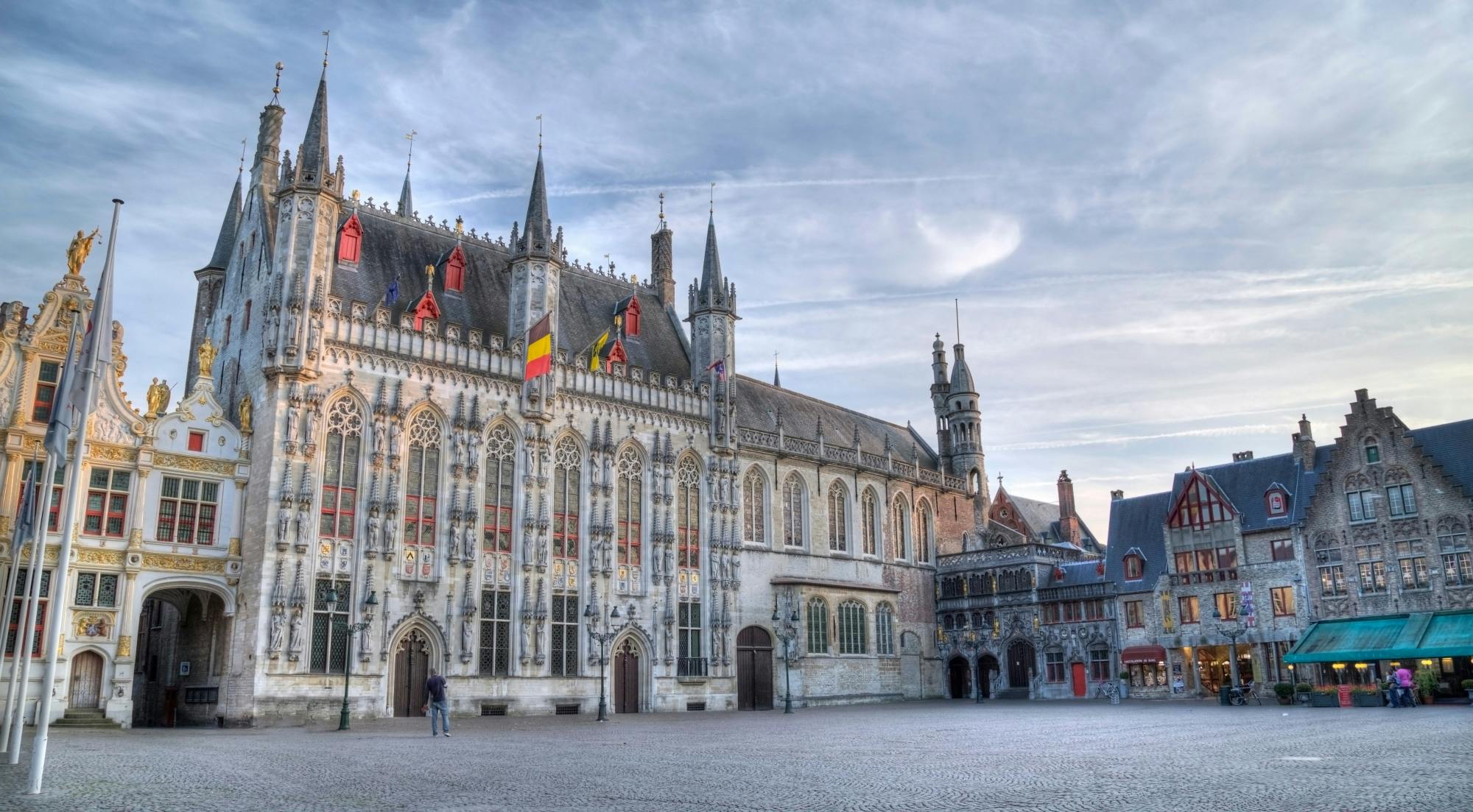 Reviews Burg Square
"Muy buena explicación de todos los datos en la ruta a las dos ciudades muy buenos profesionales agradables y cercanos algo que se agradece mucho lo recomiendo siempre volveremos con vosotros gracias a todos"
"De activiteit was heel leuk, kwamen op.mooie plekjes in brugge. Het was alleen jammer dat we maar 1 inlog mogelijkheid kregen ipv 6. Dus nu moesten we het met zijn alle doen ipv opsplitsen"