France
Things to do in Les Bassins des Lumières
Les Bassins des Lumières offers visitors an art experience that's beyond the ordinary. Housed in an ancient submarine base in Bordeaux, this digital art centre uses cutting-edge technology to bring famous artworks to life. Step inside and be wowed by super-sized exhibitions that are projected onto the surface of pools and walls.
This immersive experience will transport visitors into the world of famous artists such as Gustav Klimt and Vincent van Gogh. Enjoy the vibrant colours and dynamic movements as you stand under the giant works of art and see them ripple about on the water – this multisensory experience will wow all ages. There are six different areas inside that you can explore including an educational area and a tall seating area where you can admire the visuals from high up.
Keep an eye out for temporary exhibitions that keep the centre fresh and exciting for visitors. They give you the chance to step into different experiences – from the endless enigmas of Dalí to the colourful works of Gaudí. If something has caught your eye, take a peek inside the gift shop to see if you can take a piece of the magic home with you.
Our recommendations in Les Bassins des Lumières
No experiences found
Sorry, but nothing matched your search. Please try again with some different filters.
How to get there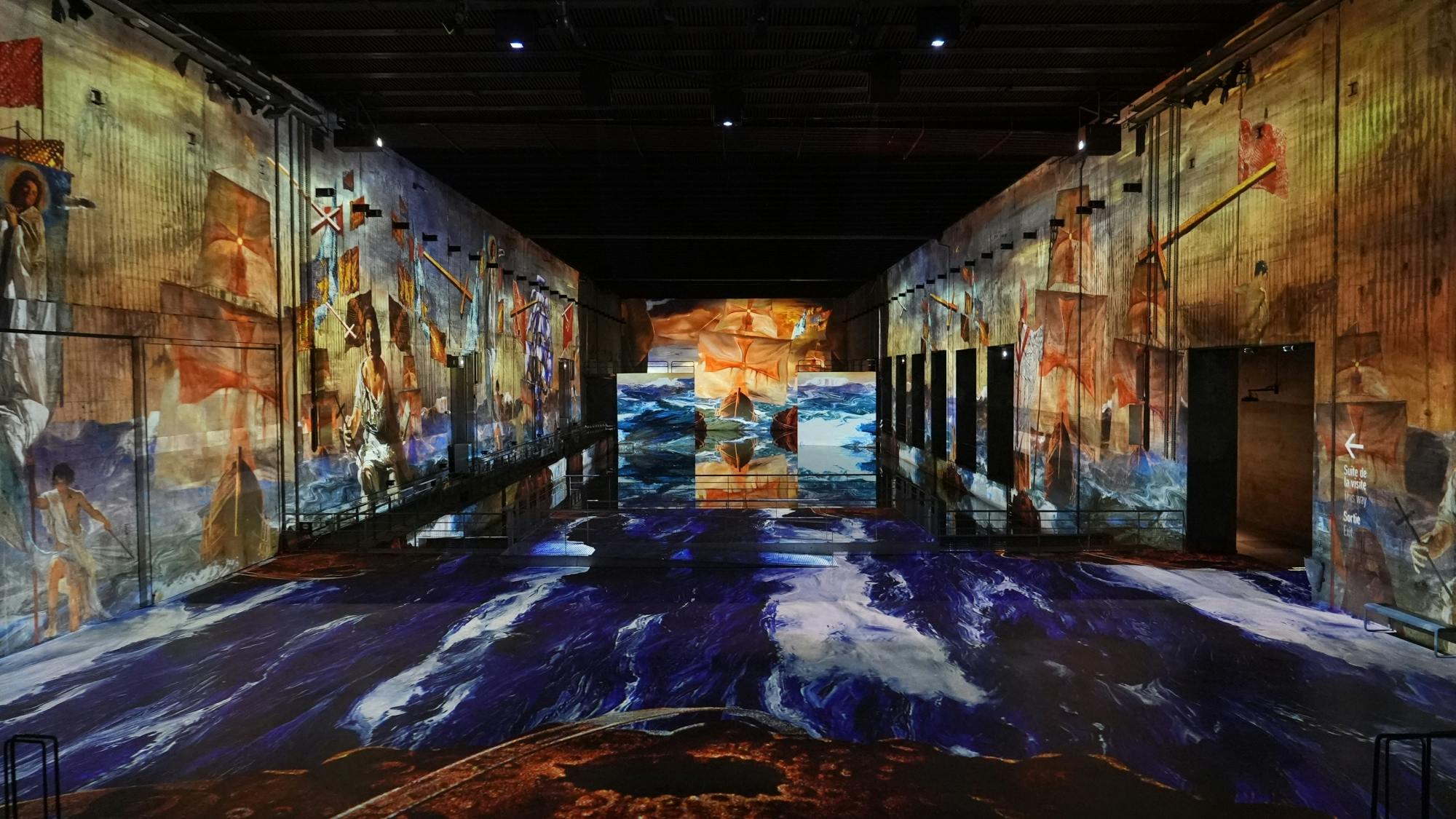 Reviews Les Bassins des Lumières
"Es una muy buena opción para conocer la ciudad y sus lugares más importantes, con una planificación previa puede accederse a la gran mayoría de los lugares incluidos dentro del Citypass, así como al resto de monumentos y sitios de interés."
"magnifique immersion c'est grandiose et le lieux est vraiment incroyable"