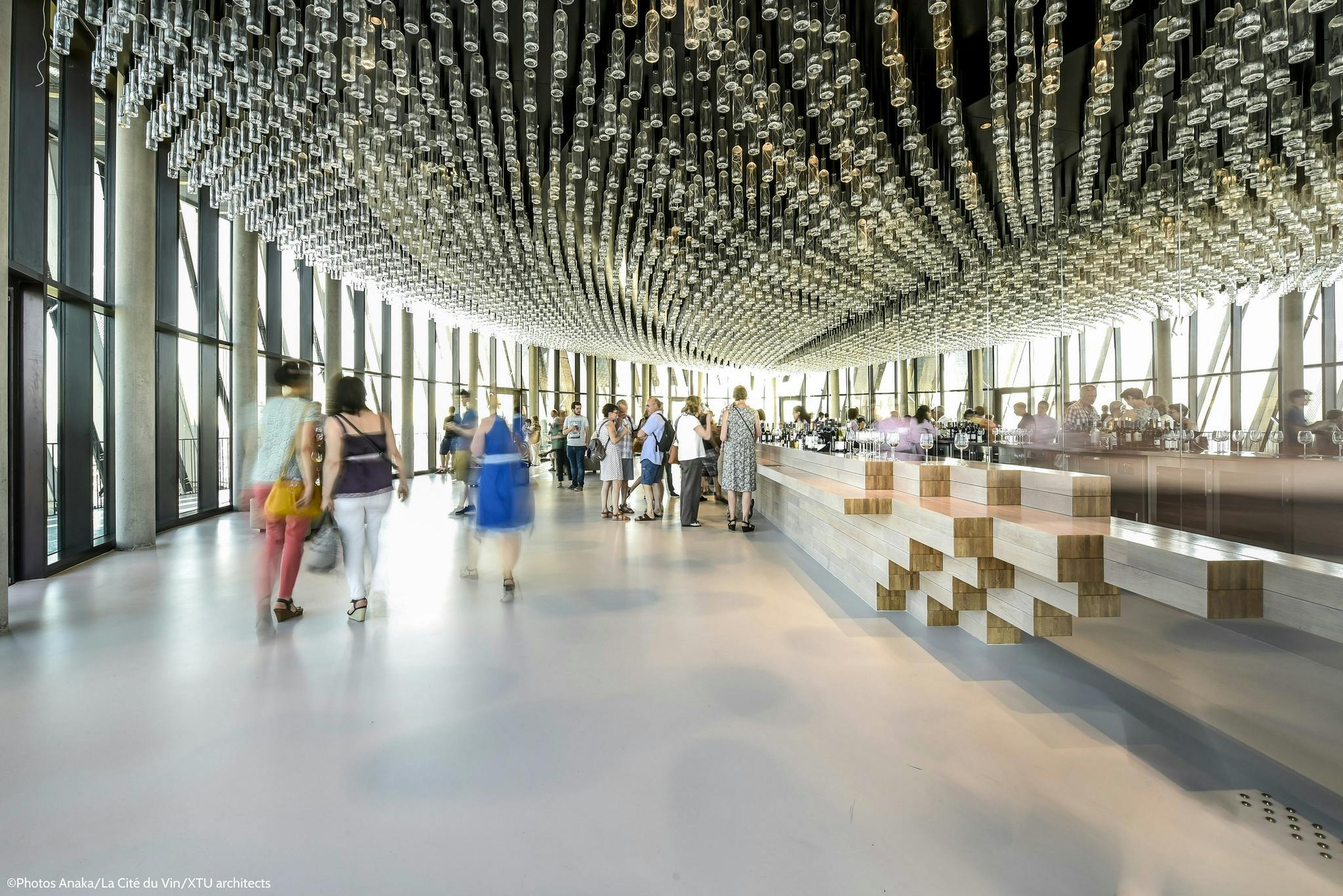 France
Things to do in La Cité du Vin
La Cite Du Vin is an open exhibition space dedicated to the theme of wine in Bordeaux. The space is home to a permanent exhibition, titled "A voyage of discovery to the heart of wine cultures". The exhibition invites you to embark on an immersive sensory adventure exploring the many and varied facets of wine across cultures and time. Occupying more than 32,000 ft² and with nearly twenty different themed areas, this exhibition is must see for anyone with an interest in wine! A visit to the permanent exhibition also includes access to La Cité du Vin's Belvedere, located on the 8th floor of the building, you can enjoy a 360° view of Bordeaux whilst tasting a glass of world wine.
The space is home to various daily wine workshops, from wine discovery to tasting and pairing, a workshop will allow you to expand your knowledge of wine while having fun! The space is also host to many temporary exhibitions, shows and events. With a restaurant, café and a boutique on site La Cite Du Vin is an excellent day out!
Our recommendations in La Cité du Vin
Attractions & guided tours
Book your skip-the-line tickets to La Cité du Vin in Bordeaux with wine tasting. Enjoy a unique experience discovering a world full of wine.
en, it, fr, es, de, +3  nl, ja, zh
Attractions & guided tours
Get the most of Bordeaux with a citypass offering unlimited transportation, free entrance to museums and discounts on cultural activities.
Activities
Book your one-hour and a half prestige cruise on the yacht "Le Luna" and admire the main monuments of the city with your passionate guided and taste local products onboard.
Duration
up to 1 hour 30 minutes
Experiences in La Cité du Vin
How to get there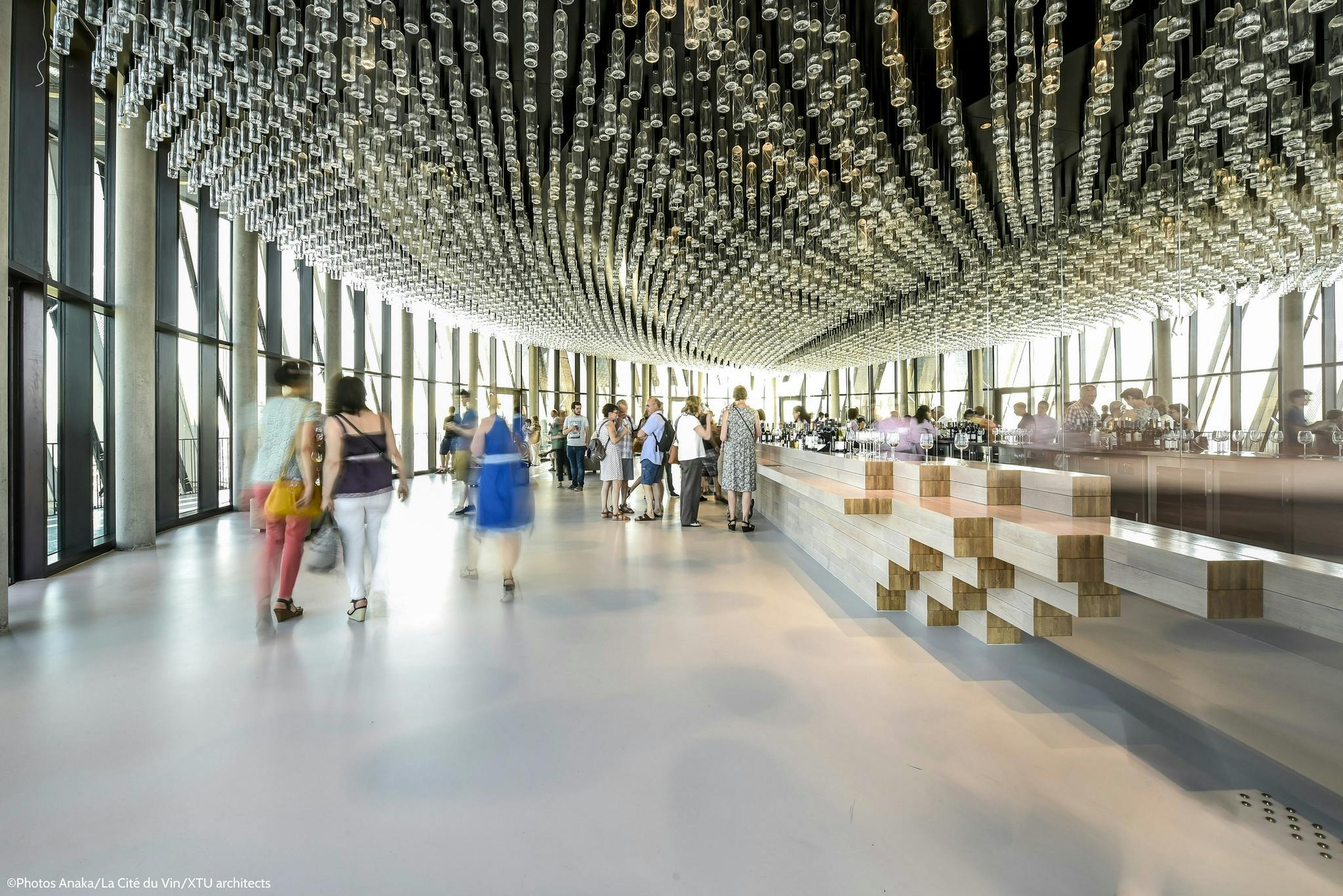 Reviews La Cité du Vin
"Le parcours est intéressant et foisonnant. Avec audioguide, on peut s'attarder où bon nous semble. Originalité de la scénographie !Bravo !"
"Really enjoyed our time at cite du vin. Worth a visit. Very well presented exhibition."
"Het is een zeer prachtige opgestelde tentoonstelling. Een echte aanrader"
"Museo Súper interesante e interactivo"