France
Things to do in La Cité du Vin
La Cite Du Vin is an open exhibition space dedicated to the theme of wine in Bordeaux. The space is home to a permanent exhibition, titled "A voyage of discovery to the heart of wine cultures". The exhibition invites you to embark on an immersive sensory adventure exploring the many and varied facets of wine across cultures and time. Occupying more than 32,000 ft² and with nearly twenty different themed areas, this exhibition is must see for anyone with an interest in wine! A visit to the permanent exhibition also includes access to La Cité du Vin's Belvedere, located on the 8th floor of the building, you can enjoy a 360° view of Bordeaux whilst tasting a glass of world wine.
The space is home to various daily wine workshops, from wine discovery to tasting and pairing, a workshop will allow you to expand your knowledge of wine while having fun! The space is also host to many temporary exhibitions, shows and events. With a restaurant, café and a boutique on site La Cite Du Vin is an excellent day out!
Our recommendations in La Cité du Vin
No experiences found
Sorry, but nothing matched your search. Please try again with some different filters.
How to get there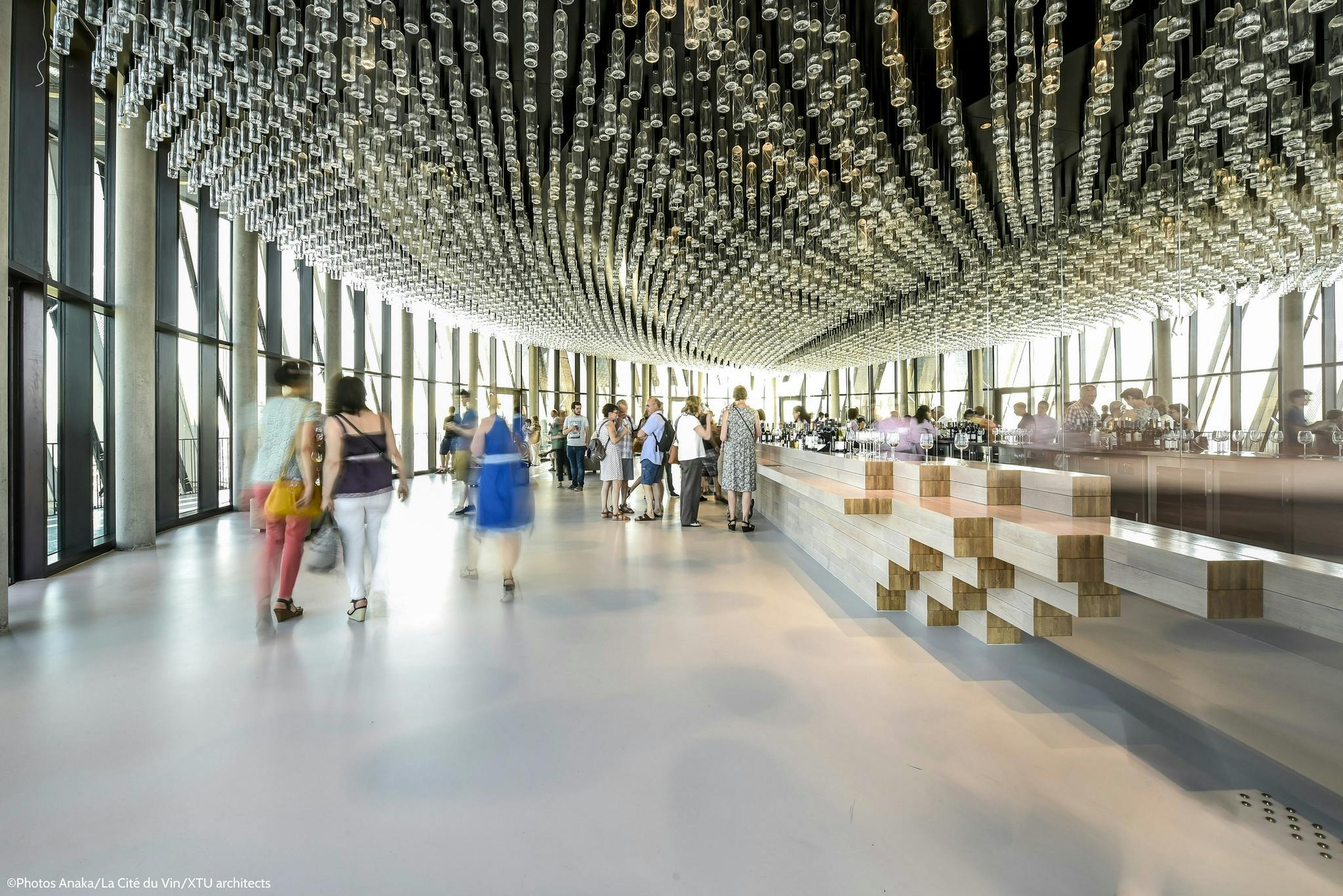 Reviews La Cité du Vin
"Es una muy buena opción para conocer la ciudad y sus lugares más importantes, con una planificación previa puede accederse a la gran mayoría de los lugares incluidos dentro del Citypass, así como al resto de monumentos y sitios de interés."