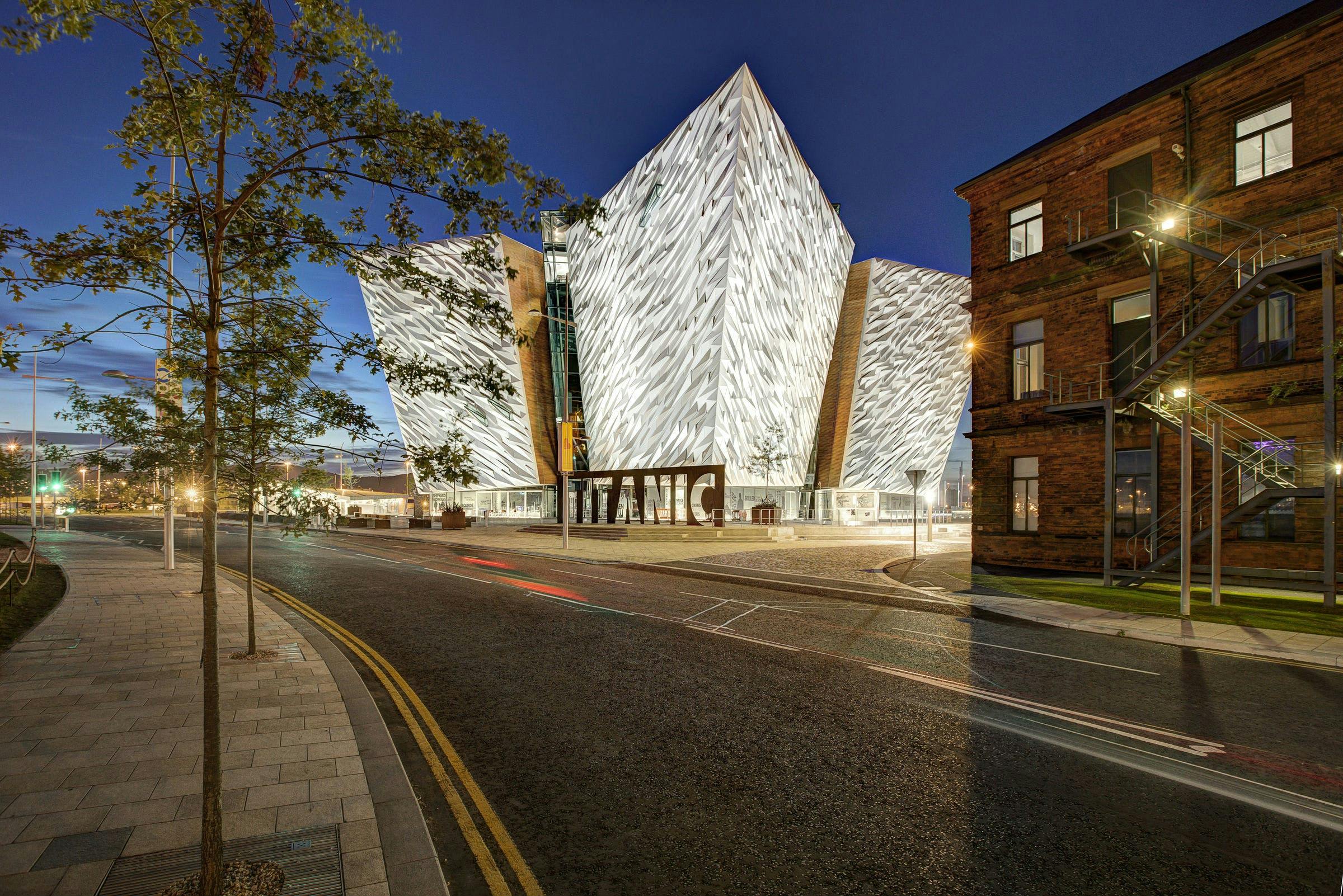 United Kingdom
Things to do in Titanic Belfast
You've seen the film, you know the story, now you can live and breathe the true Titanic experience. Made up of 9 interactive galleries, this exhibition is the world's largest Titanic visitor attraction, combining dark rides, special effects and full-scale reconstructions of the infamous ship. In the city where the Titanic was built, see Her come to life within this ship-shaped building, exploring Her rudder, learning about the construction of the ship, and naturally discovering and distinguishing the truth from the myths of the infamous tragic end to Her maiden voyage.
Set within what has been named the "Titanic Quarter", you can explore the city's fascinating legacy to its ship-building history, step aboard the last White Star Line vessel and enjoy unearthing the secrets of all things Titanic.
Our recommendations in Titanic Belfast
Activities
Book this Titanic Experience and Giant's Causeway tour from Belfast to visit UNESCO Sites, Dunluce Castle and the Dark Hedges from Game of Thrones.
Activities
Enjoy a private tour in Belfast and discover with a guide its most important attractions as the Big Fish and the Titanic Quarter.
Experiences in Titanic Belfast
How to get there