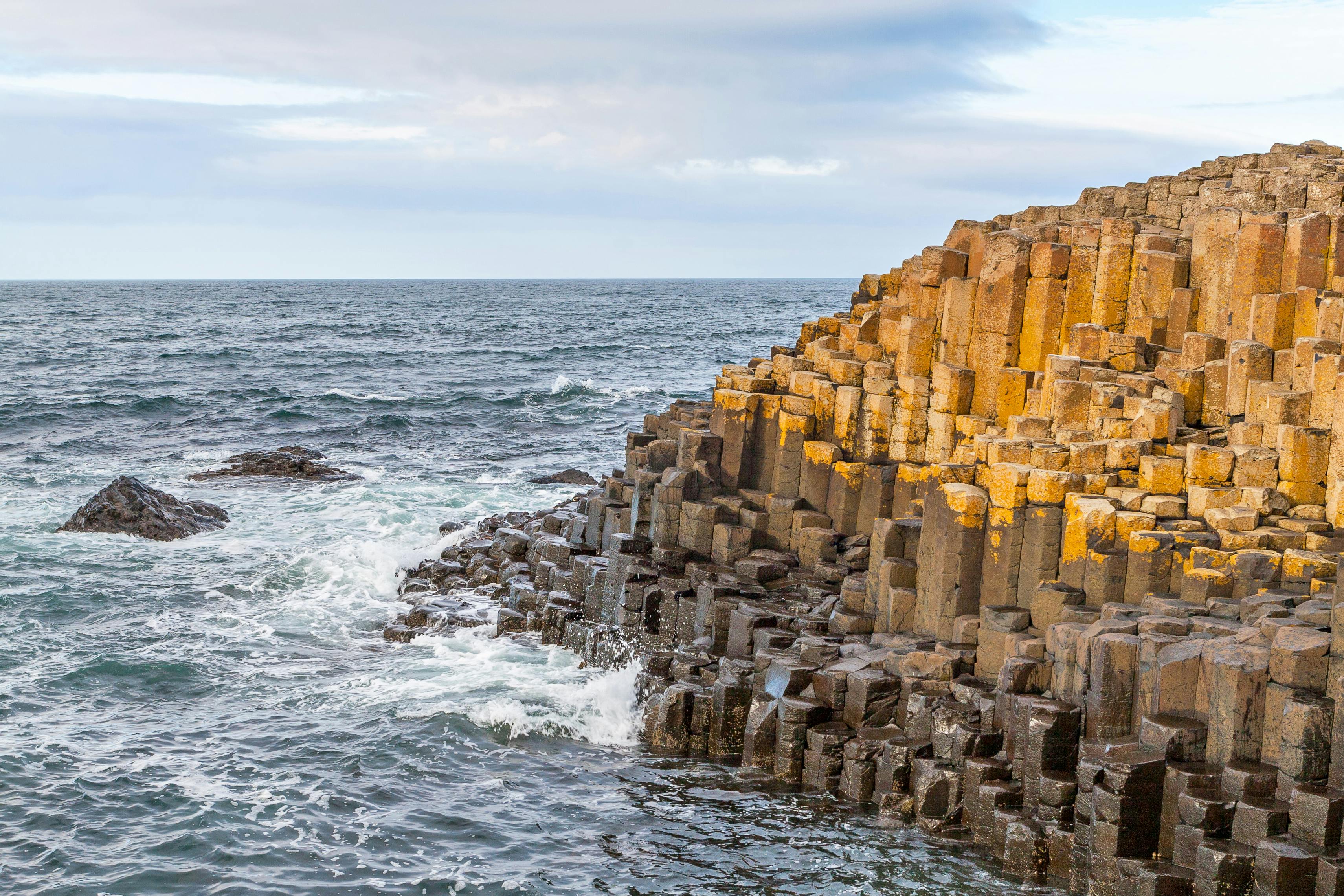 United Kingdom
Things to do in Giant's Causeway
The Giant's Causeway is located in County Antrim, on the north coast of Northern Ireland, about three miles northeast of the town of Bushmills. One of the most popular tourist destinations in Northern Ireland, it was declared a UNESCO World Heritage Site in 1986 and is considered one of the greatest natural wonders of the United Kingdom.

With the crashing waves of the wild North Atlantic Ocean and the striking rocky cliff-faced coastline, the Giant's Causeway is a unique and fascinating site to behold. The area consists of about 40,000 basalt columns, formed as direct result of a volcanic eruption over 60 million years ago. The tops of the columns are mostly hexagonal in shape and form stepping-stones that lead from the cliff edge down to the sea where they disappear under the surface of the water. The tallest columns are around 40 feet high and the solidified lava is around 100 feet thick in certain places.

According to folklore, the columns standing today are the remains of a causeway built by an Irish giant named Fionn Mac Cumhaill after he was challenged to a fight by a Scottish giant named Benandonner. There are multiple versions of the myth surrounding the origins of the causeway so book a tour and discover how the Giant's Causeway got its namesake! Accessible on a day trip from Belfast or Dublin, this unique landscape is a must see for anyone visiting the Emerald Isle.

Our recommendations in Giant's Causeway
Activities
Buy your Game of Thrones Tour with Giant's Causeway now to dive into fantasy and join your favorite characters in iconic locations.
Experiences in Giant's Causeway
How to get there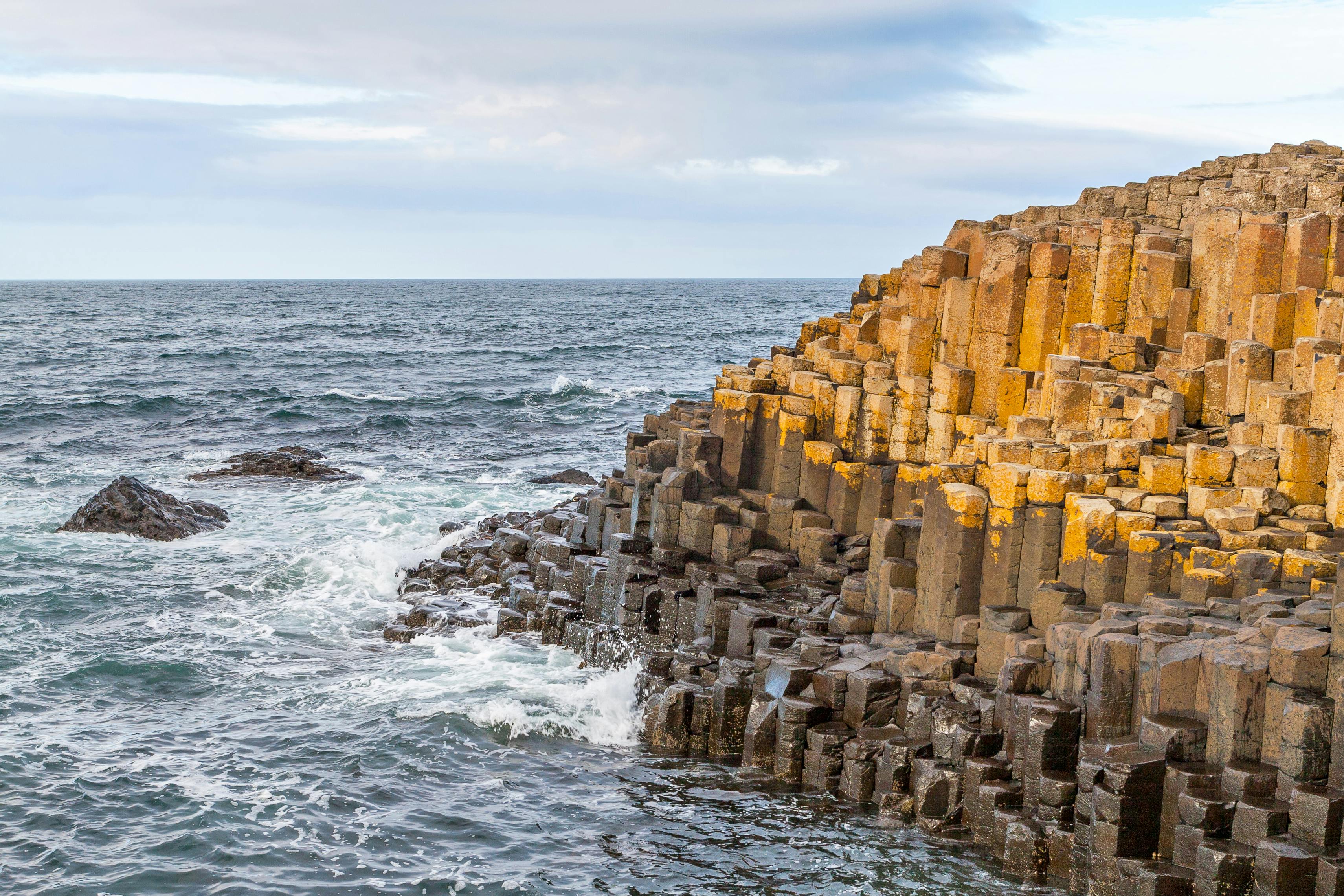 Reviews Giant's Causeway
"The trip was a full day tour that had a lot of places and was a bit hectic at times. The guide was excellent, the 'luxury coach' a little old but overall we enjoyed the day."