France
Things to do in Palais des Papes
Perched atop the Rocher des Doms overlooking the city of Avignon and the Rhône river, the Palais des Papes (or Popes' Palace) is surrounded by the Ramparts, the Petit Palais, the Notre Dame des Doms Cathedral and the famous Saint-Bénézet bridge, best known as the Pont d'Avignon.
A major landmark of the 14th century western Christian history, its construction started in 1335 and took less than 20 years to complete, under leadership of two builder popes, Benedict the 12th and his successor Clement the 6th. Flanked by its four stout towers, the palace boasts 15,000 square meters of floor space – that's four Gothic cathedrals! – making it the biggest Gothic palace in Europe.
Explore the palace's 20 rooms rich with history such as the papal private chambers and the frescoes by trecento pre-renaissance era Italian painter Matteo Giovanetti.
The Palais des Papes also hosts a variety of cultural events throughout the year. In July, the Honor Courtyard of the Palace hosts performances of the iconic Avignon Theater Festival created by Jean Vilar in 1947.
Having welcomed over 600,000 visitors, it is one of the most visited monuments in France - with good reason, as the entire architectural group making up the historical center of Avignon is ranked on the UNESCO World Heritage Sites list.
Our recommendations in Palais des Papes
How to get there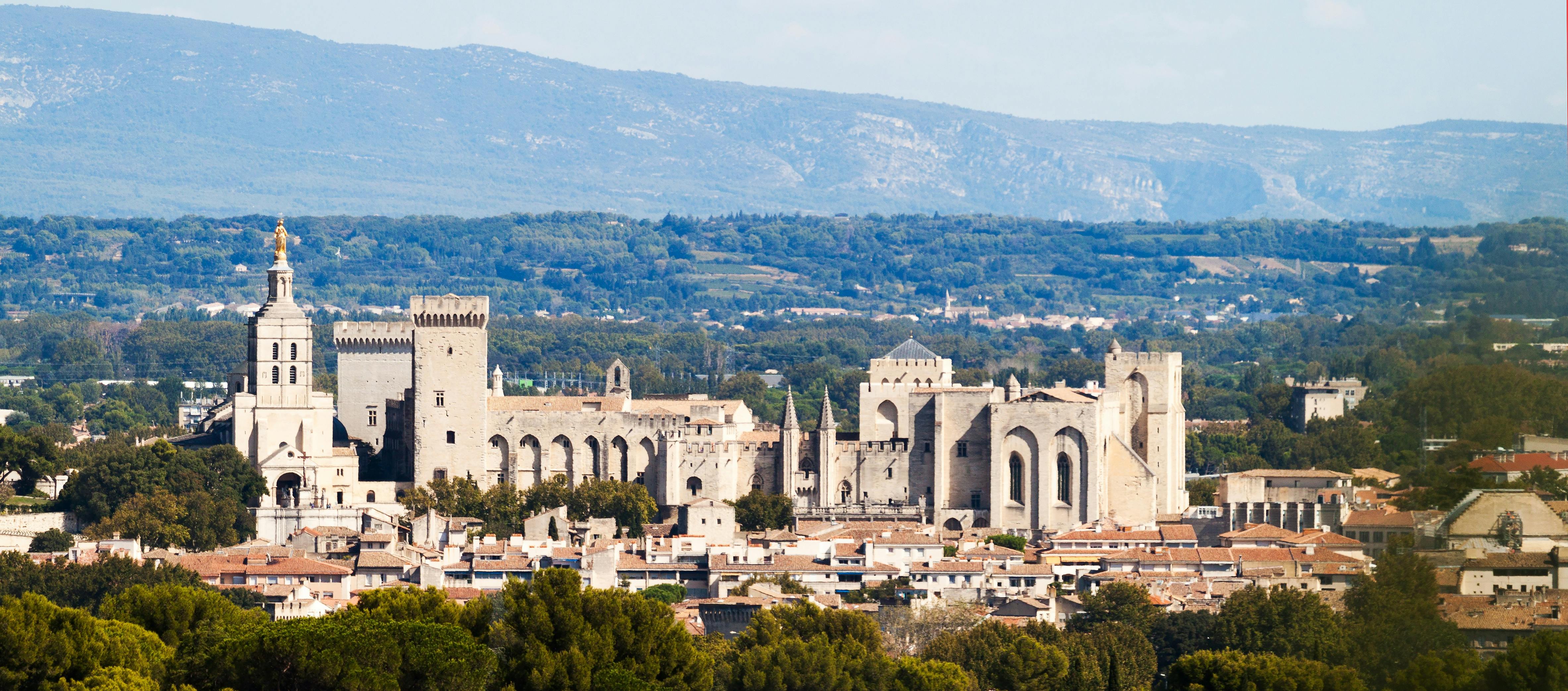 Reviews Palais des Papes
"Ein tolles Museum! Besonders die interaktiven Audioguides waren grossartig."
"Je regrette que les chiens soient interdits"
"Location molto bella . Tutto molto semplice e personale molto gentile.consigliatissimo"