Greece
Things to do in Acropolis of Athens
The Acropolis of Athens is a unique place in the world, one of the few where the history of mankind seems to revive, inebriating the present with its ancient scent. Visiting the Acropolis, symbol of Athens, means to remain amazed and enchanted at the sight of the sum of the ideal classical beauty.
Built on a rock which rises to 156 meters above sea level, the Acropolis (from the Greek "high city") was the religious heart of the Greek capital. Actually its history has even deeper roots: the rocky outcrop was the site of fortifications and the prince's residence in the Mycenaean age. In the first half of the sixth century B.C. it ceased to be a fortress and became a place of worship, housing the temple dedicated to the local deities.
In 480 B.C. the Acropolis was overwhelmed by the Persian occupation. During the age of Pericles, in the fifth century B.C., to celebrate the victory over the Persians, the Athenians took on the reconstruction, which gave birth to the Parthenon, a peripteral octostyle Doric temple with Ionic architectural features, magnificent emblem of the Acropolis. A tribute to the goddess who had protected the town during the Persian war and symbol of the power of Athens, the Parthenon housed the colossal statue of Athena Parthenos. Now lost, the sculpture, designed by Phidias, was 11 meters high and covered with ivory and gold.
The reconstruction of the Acropolis was completed with the Propylaea, which served as a monumental entrance to the upper town, the Temple of Athena Nike and the Ionic temple of the Erechtheion, with its famous Porch of the Maidens, with draped female figures (caryatids) as supporting columns.
Our recommendations in Acropolis of Athens
No experiences found
Sorry, but nothing matched your search. Please try again with some different filters.
How to get there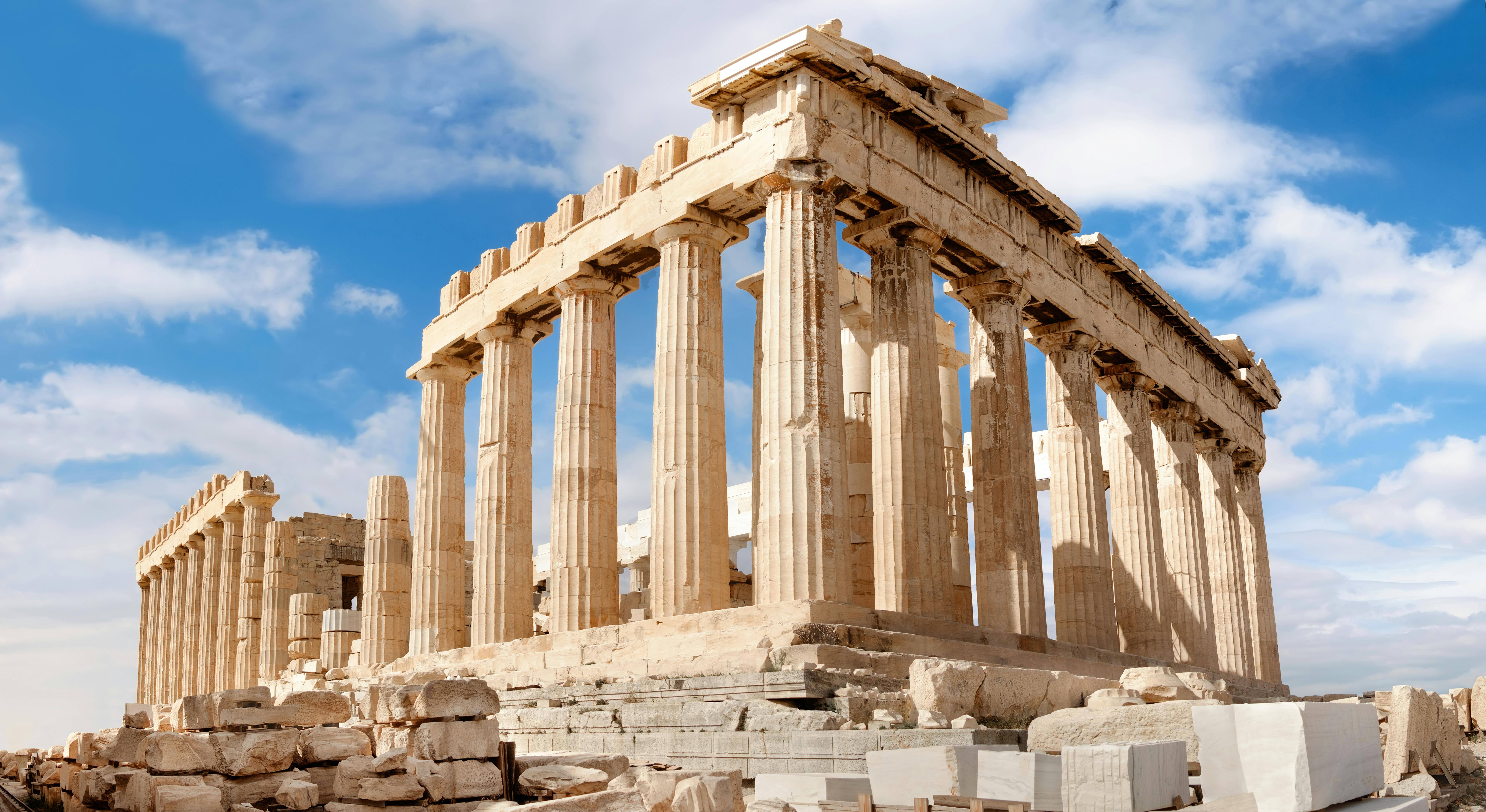 Reviews Acropolis of Athens
"We felt like we saw everything in Athens with this tour, although it was a bit long and could have used a few more breaks. We found the best price on Musement and enjoyed booking through them."
"Quick booking and low price - we booked as soon as we got to Athens!"
"Un'esperienza che rifarei più che volentieri!"
"Recorrer la hermosa ciudad de Atenas con esta excursión fue una excelente decisión"