Netherlands
Things to do in XtraCold Icebar Amsterdam
XtraCold Icebar in Amsterdam is the coolest (pun intended) place to grab a drink and chill out (pun intended again!) with friends and loved ones, hands down. The floor-to-ceiling ice bar features more than 30 tons of ice including furniture, mugs, servingware, an ice sculpture display that changes every six months and more.
The bar maintains a 14°F, but don't panic if you didn't pack appropriately! You'll be provided with appropriate thermal attire upon arrival.
Don't miss the the ultimate 4D Ice Xperience: a special movie projection complete with a wind chill effect. Bundle up!
Open daily: 12.30pm - 1.00am (closes at 2.40am on Saturday)
Our recommendations in XtraCold Icebar Amsterdam
No experiences found
Sorry, but nothing matched your search. Please try again with some different filters.
How to get there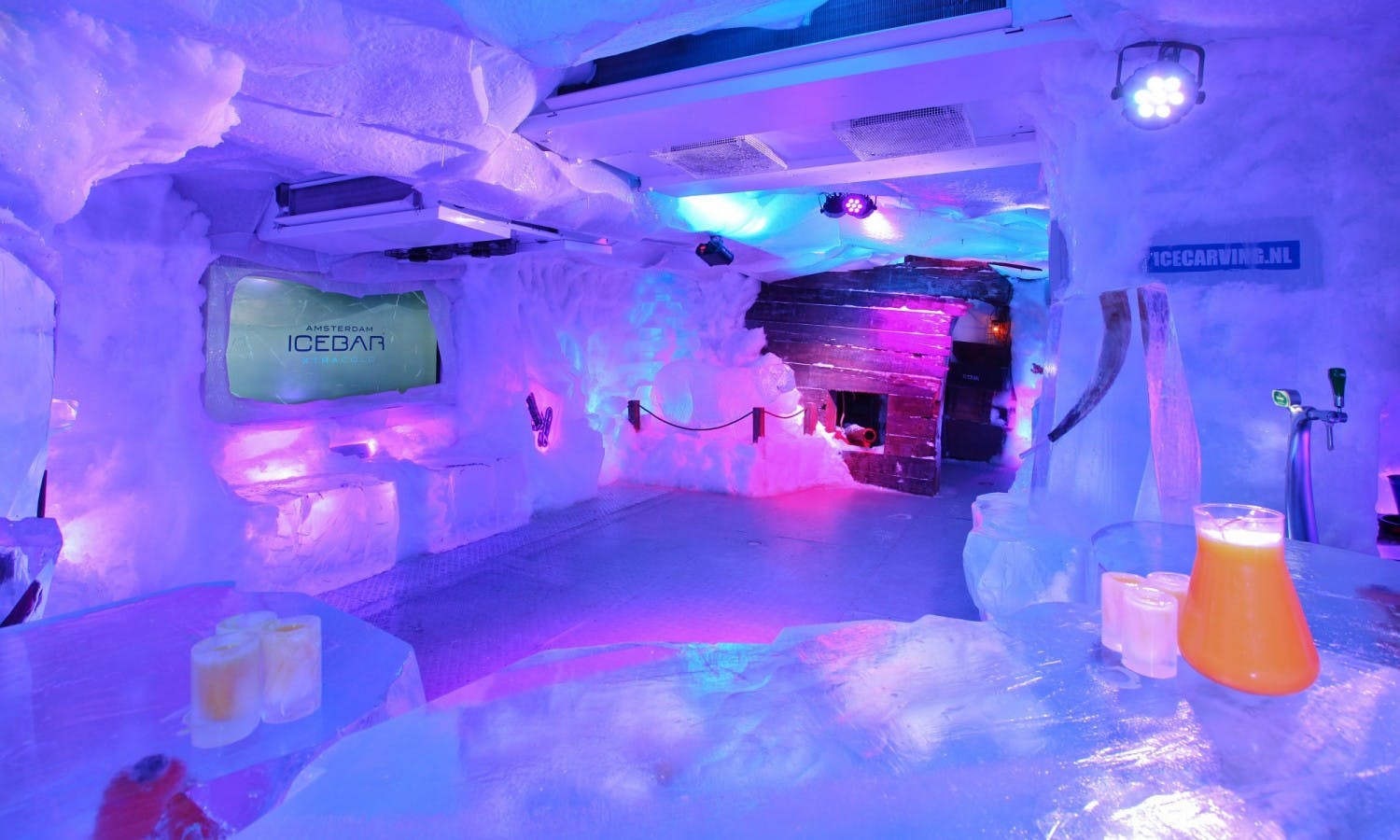 XtraCold Icebar Amsterdam
Reviews XtraCold Icebar Amsterdam
"Ammetto di non essere molto convinto di andare in questo bar, ma alla fine mi sono ricreduto e lo consiglio a tutti!"
Maria Cristina, Jan 19, 2015
"Me encantó este bar y quedé con ganas de volver!"