Netherlands
Things to do in Amsterdam Dungeon
Want to know more about the history of Amsterdam? The Amsterdam Dungeon tells you a story about the dark side of Dutch history through an interactive adventure. Experience the horrors of Amsterdam's past on a 45-minute journey where you will encounter live actors, theatrical stages, and special effects that will make you scream and laugh.
The Amsterdam Dungeon offers gruesome shows that visitors will experience in groups. Become part of the story on this unique walkthrough experience. The journey begins with a descent into a medieval elevator (no turning back!), discover the terrible fate of criminals in the torture chamber, and finally pay a visit to the torturer, who is always looking for new victims...
Book your tickets for this eerie experience if you dare! Thanks to its location on the Rokin, around the corner from Dam Square, you can easily combine this visit with other activities in the city! How about a visit to Madame Tussauds or a canal cruise? Choose a combi ticket for a complete experience!
The Amsterdam Dungeon is open daily.
Our recommendations in Amsterdam Dungeon
en, it, fr, es, ar, +5  de, pt, ru, nl, ja
en, it, fr, es, ar, +5  de, pt, ru, nl, ja
How to get there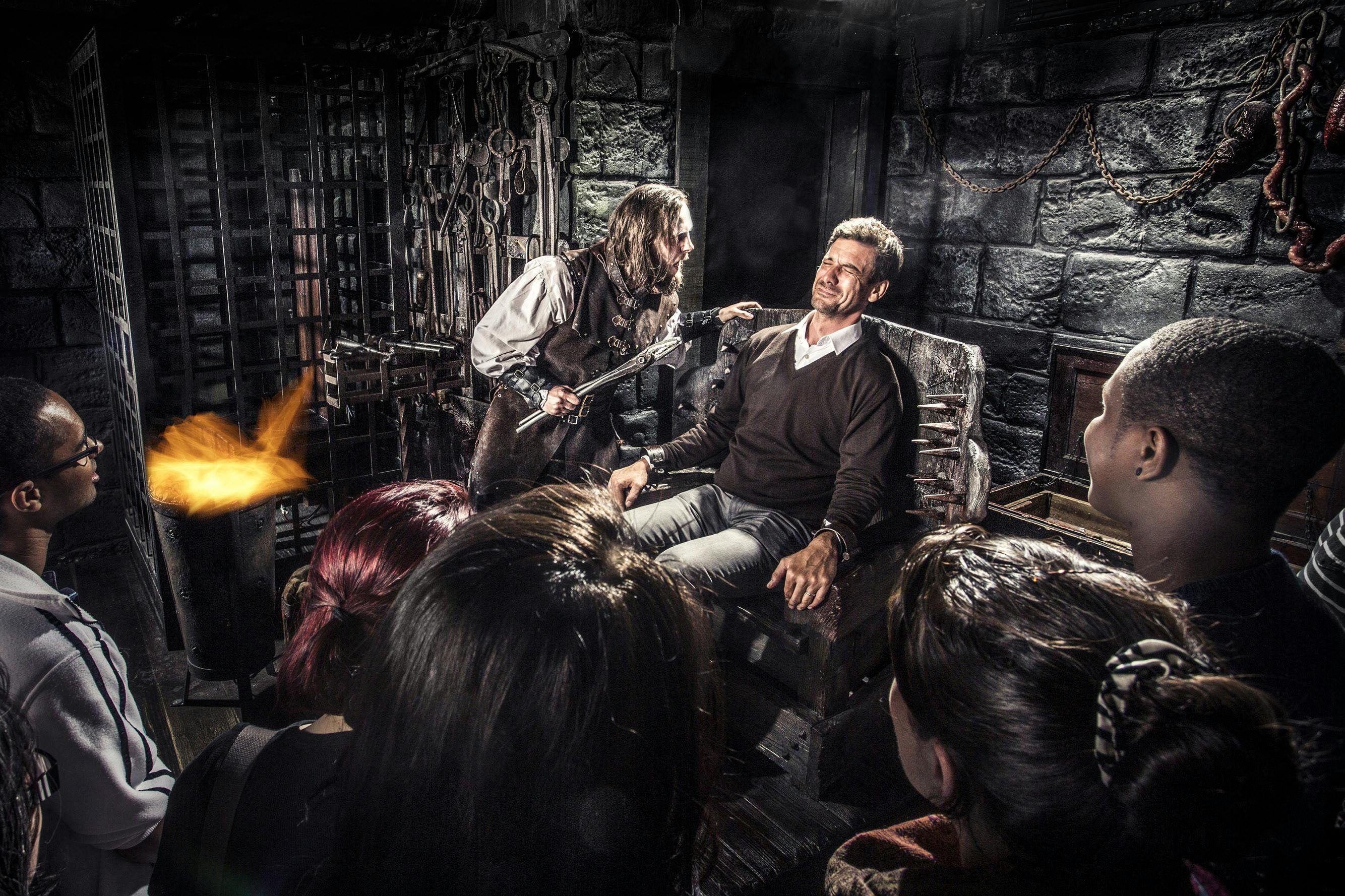 Reviews Amsterdam Dungeon
"Ero molto curioso di visitare questo museo e sono rimasto molto soddisfatto!"
"Me gustó mucho este museo y la visita fue muy entretenida"