Netherlands
Things to do in Volendam boat tours
A trip to the fishing village of Volendam would not be complete without a boat tour. Relax on lazy cruises around the picturesque harbour or head out a little further afield to visit the wooden houses of Marken Island.
Our recommendations in Volendam boat tours
Activities
Discover the countryside North of Amsterdam to Marken, Volendam and Edam, on a full-day bike tour with an experienced private guide.
en, it, fr, es, de, +2  pt, nl
Excursions & day trips
Book your Dutch countryside highlights tour from Amsterdam to visit Volendam, Marken and more. Includes an audio guide in 16 languages.
en, it, fr, es, ar, +5  de, pt, ru, nl, ja
Activities
Enjoy authentic, historical harbor towns while sailing from Volendam to Marken on a thirty-minute boat ride. Enjoy the lovely life at the waterfront with your family or friends.
Experiences in Volendam boat tours
How to get there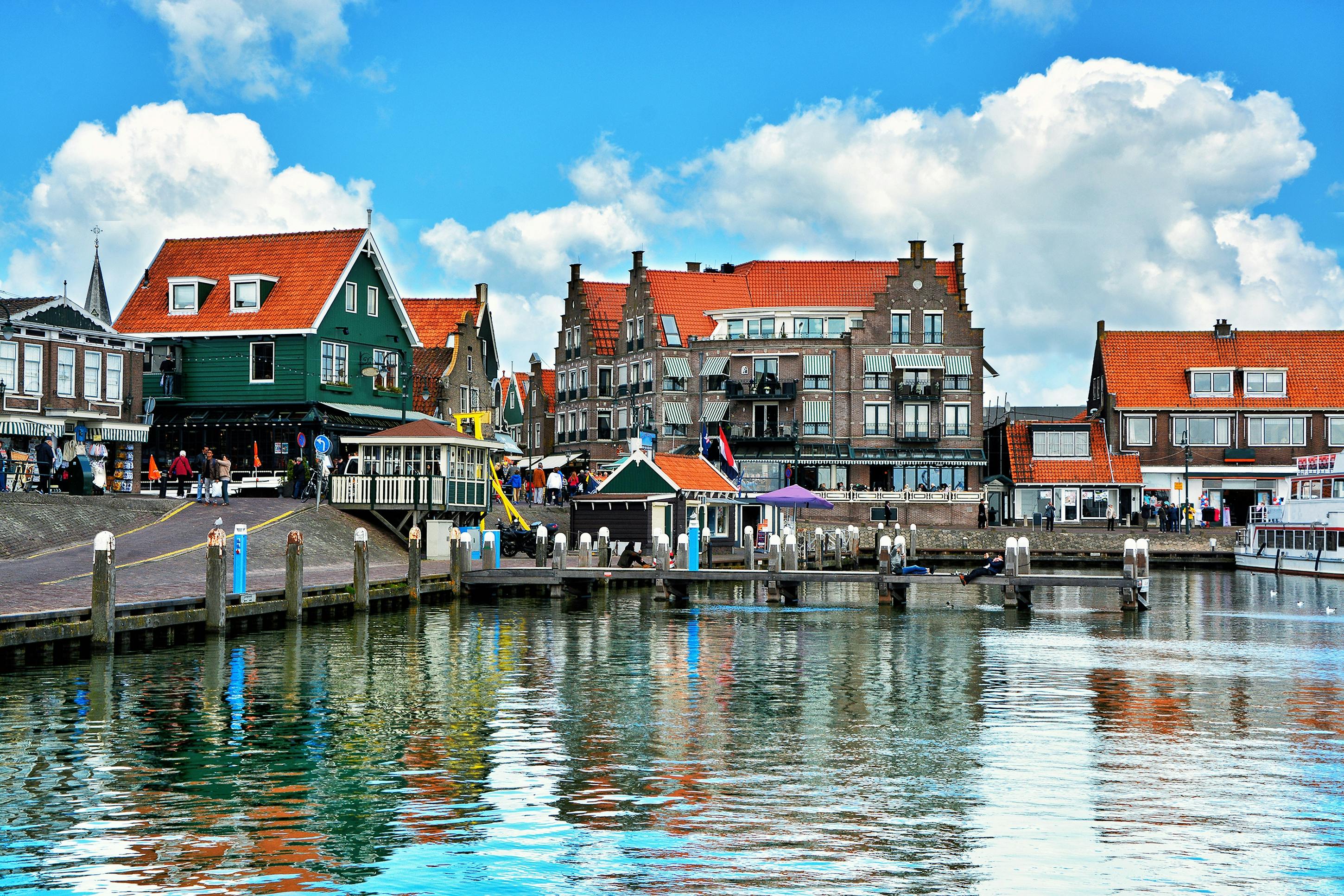 Reviews Volendam boat tours
"Sarebbe andata meglio se il gruppo del tour completo fosse stato diviso da quello del Tour classico, e se si fosse iniziata l'escursione a metà mattina al posto di mezzogiorno, così da trovare la chiesa di Esami (l'unica cosa da vedere lì) aperta."