Netherlands
Things to do in Volendam boat tours
A trip to the fishing village of Volendam would not be complete without a boat tour. Relax on lazy cruises around the picturesque harbour or head out a little further afield to visit the wooden houses of Marken Island.
Our recommendations in Volendam boat tours
Activities
Discover the countryside North of Amsterdam to Marken, Volendam and Edam, on a full-day bike tour with an experienced private guide.
en, it, fr, es, de, +2  pt, nl
Excursions & day trips
Book your Dutch countryside highlights tour from Amsterdam to visit Volendam, Marken and more. Includes an audio guide in 16 languages.
en, it, fr, es, ar, +5  de, pt, ru, nl, ja
Experiences in Volendam boat tours
How to get there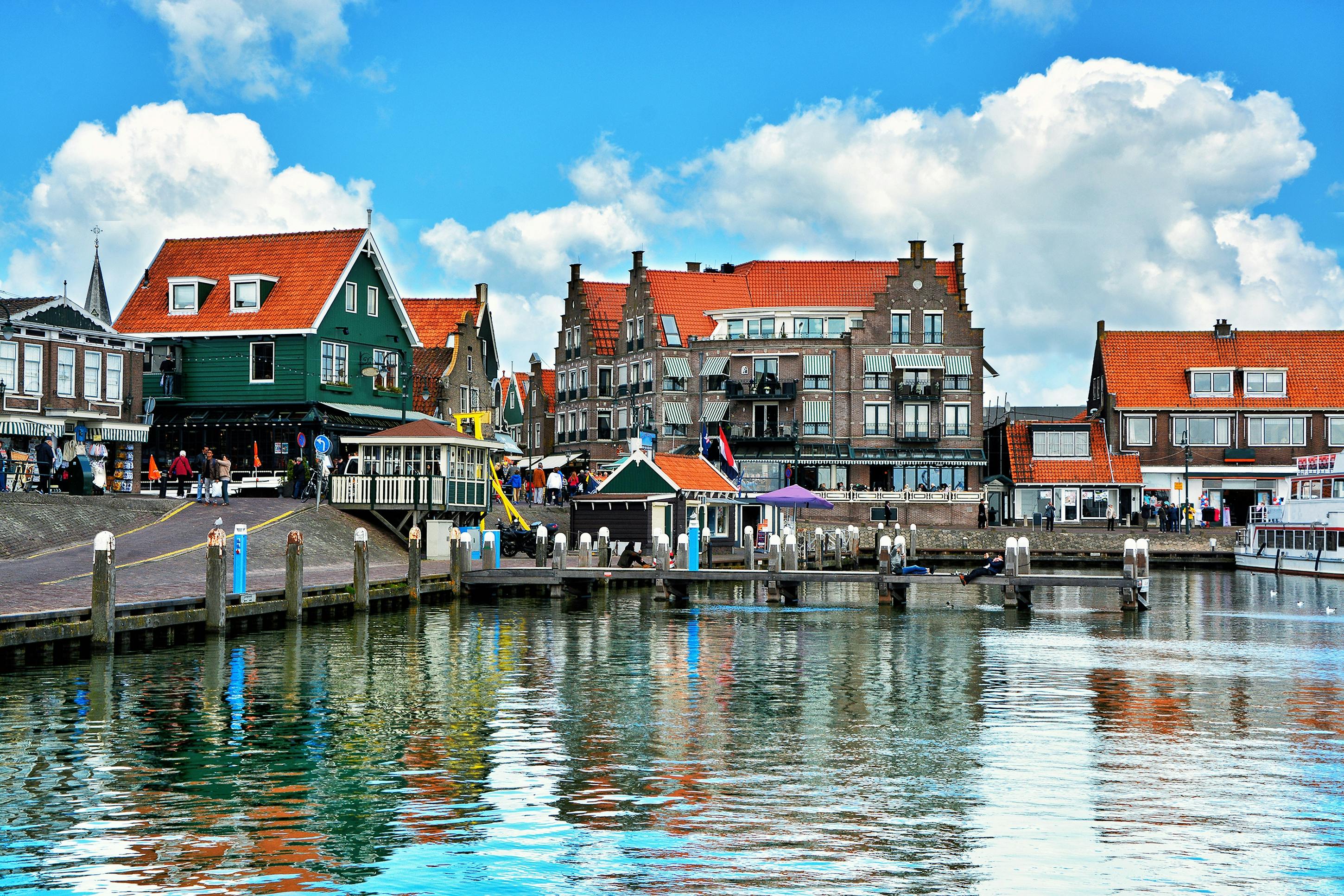 Reviews Volendam boat tours
"Sarebbe andata meglio se il gruppo del tour completo fosse stato diviso da quello del Tour classico, e se si fosse iniziata l'escursione a metà mattina al posto di mezzogiorno, così da trovare la chiesa di Esami (l'unica cosa da vedere lì) aperta."
"Bellissima esperienza, ben curata e gestita dal personale. Attenzione alla puntualità... stavamo per perdere il bus!!!"
"I am very satisfied of the tour."