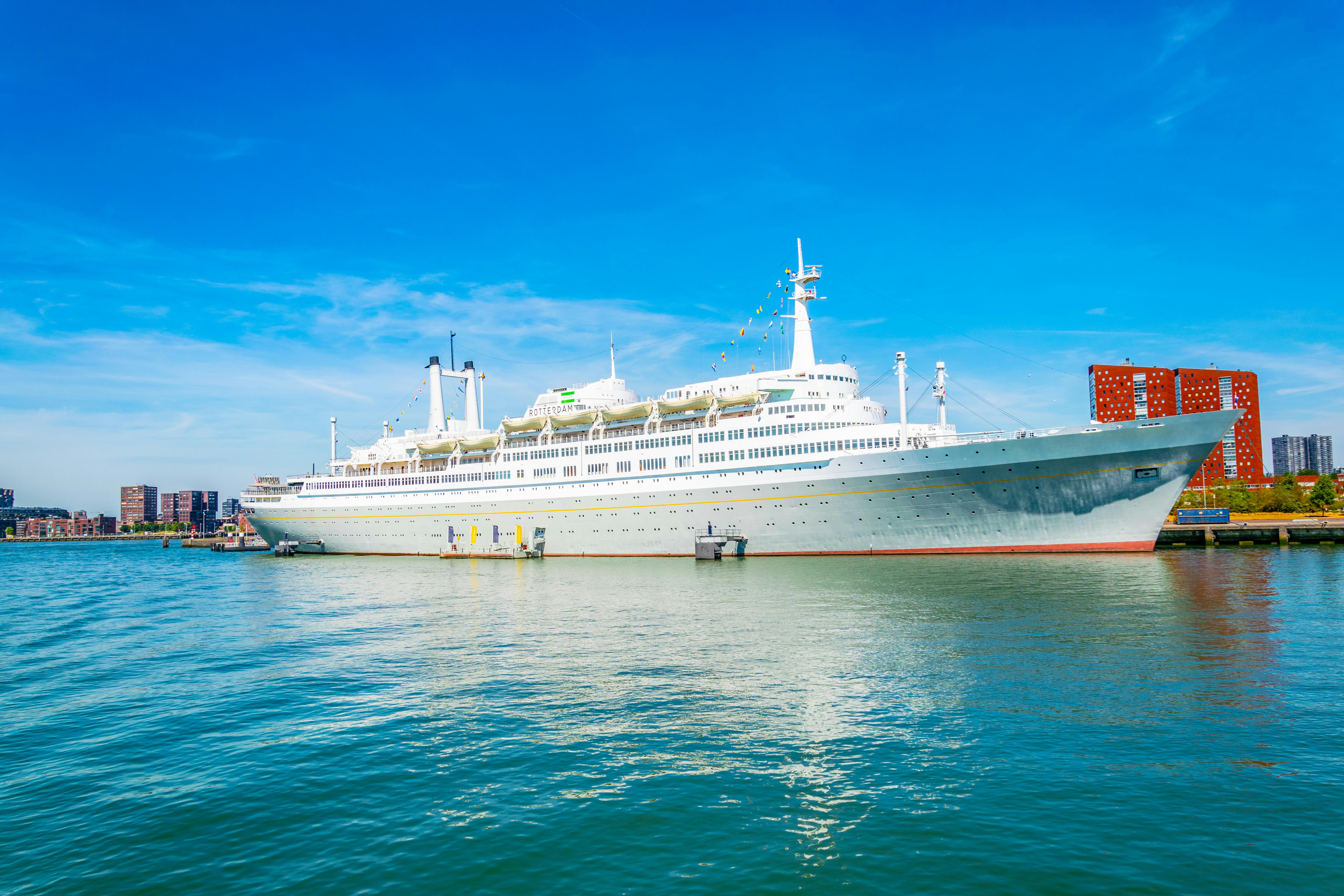 Netherlands
Things to do in ss Rotterdam
The ss Rotterdam, also known as the 'Grande Dame' of Rotterdam, is a former ocean liner and biggest ocean steamer ever built in the Netherlands. Sailing the seas from 1959 until its retirement in 2000, the cruise ship De Rotterdam now operates as a hotel and museum.
Explore the 228 meters-long ship on a guided tour or with an audio guide to learn the complete history of the ship. From its initial launch by the Queen Juliana of the Netherlands in a gala ceremony on 13 September 1958 to its sale to Premier Cruises, the re-naming and its controversial re-fitting.
Discover the interior of the luxury liner and explore what life used to be like on board the cruise ship visiting the bow, bridge and even the captain's cabin. Tour the lower decks and the belly of the ship, entering the engine rooms to see the retired system of evaporators, boilers and turbines. Or, enjoy a drink with some food, on one of the terraces and take in views of Rotterdam's skyline.
Our recommendations in ss Rotterdam
Attractions & guided tours
Purchase your Welcome Card with Travel Pass to get discounts on 40 attractions and locations through Rotterdam. Discover the city to the fullest this year!
Experiences in ss Rotterdam
How to get there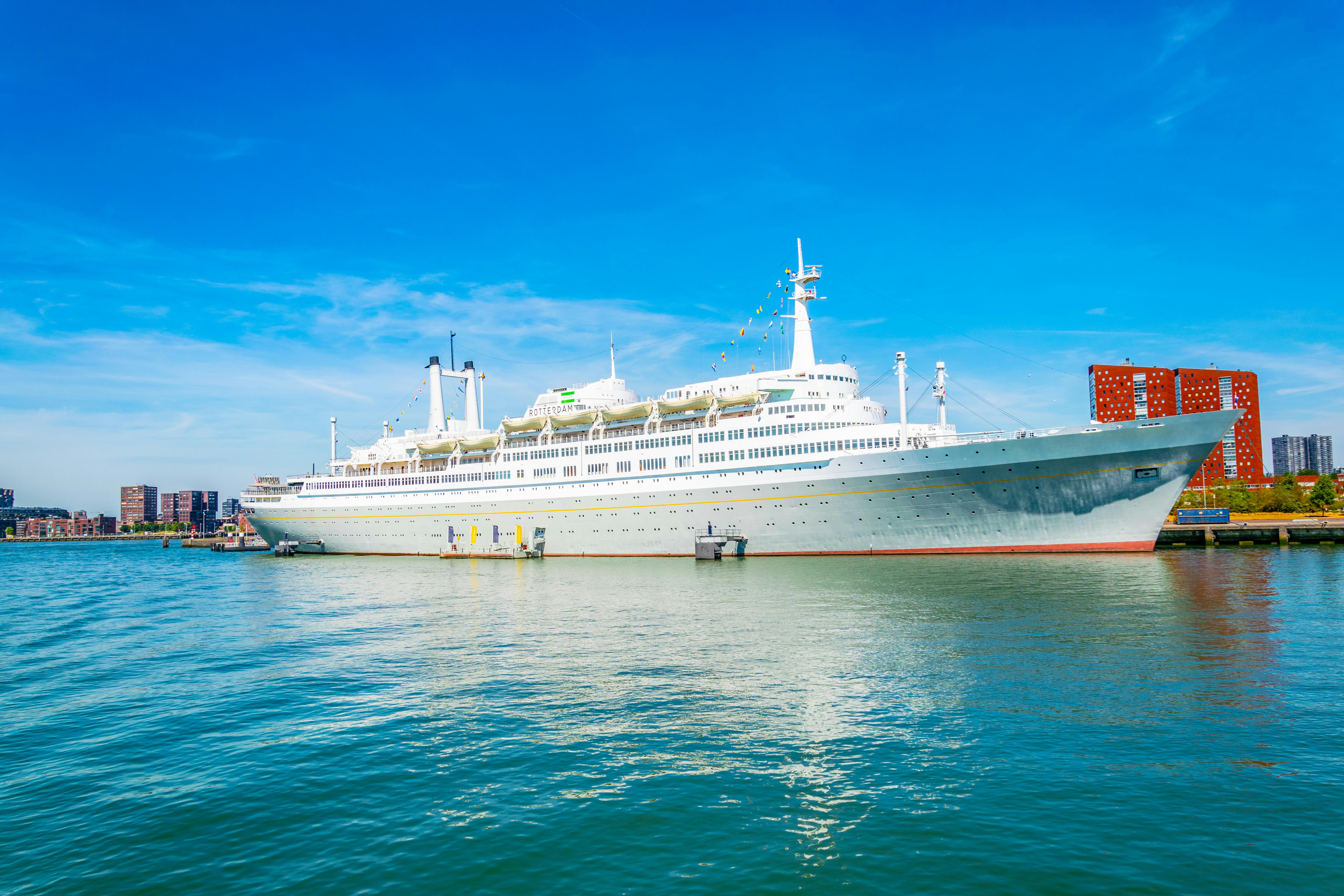 Reviews ss Rotterdam
"Bijzonder leuke ervaring voor ons als grootouders maar vooral voor onze kleinzoons ! De matroos heeft daar zeker aan bij gedragen met vrolijke vriendelijke praatjes"
"Mooie tocht met fijn personeel"
"First of all, it said 8.5 hours…it was 10.5 hours. Ended at 8pm. Keep that in mind if you plan for afterwards. Madurodam was AWESOME! Plan out in advance what you want to do in Delft and Rotterdam. You get about 60-75 min in each place. In Rotterdam, I went to see cubed houses and marine museum."