Netherlands
Things to do in Laurenskerk
Laurenskerk is the only remaining medieval building in Rotterdam and an important symbol of the city. Built in the late Gothic period, the building refers to the time when Rotterdam was still walled and the waterways were the most significant trade routes.
The St Lawrence Church (Sint-Laurenskerk), also known as the Great Church (de Grote Kerk), was built between 1449 and 1525. It was subsequently heavily damaged during the bombings of 1940, and for this reason, the people of Rotterdam decided to restore the church to its former glory in 1952.
Visit Laurenskerk to see the copper choir fence dating back to 1713, admire the monument of sea heroes 'Kortenaar', 'Van Brakel' and 'Witte de With' and its bronze doors created by Italian designer Manzù.
Our recommendations in Laurenskerk
Experiences in Laurenskerk
How to get there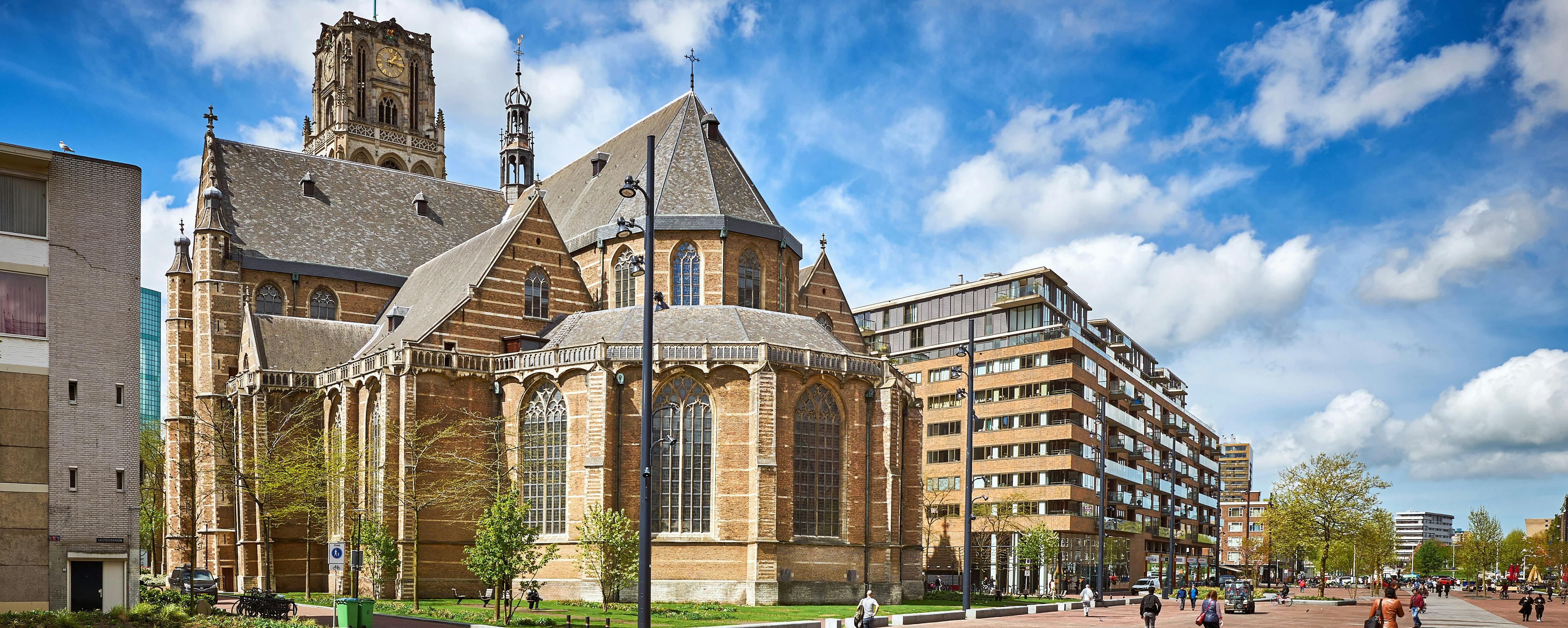 Reviews Laurenskerk
"Leuke trip met goede gids!"
"Zo fietsend kun je veel zien van de stad. Leuke combi."
"Belle visite avec un guide agréable et qui donne l'essentiel des informations sans être trop long."
"Die Radltour zeigt die schönsten Highlights von Rotterdam. Unser Guide Nicole war klasse und hat viele Geschichten und Hintergrundinformationen geliefert. Das Team war insgesamt mega freundlich und hilfsbereit. Das Tempo war gemäßigt und daher für jung und alt prima. Sehr empfehlenswert!!!"