Netherlands
Things to do in Cube Houses
The iconic cube houses (Kubuswoningen) of Rotterdam are a part of a residential complex designed over 30 years ago in a unique architectural project. Conceived by the Dutch architect Piet Blom, the buildings are characterized by several buildings, in the shape of cubes tilted at 45-degrees.
Located in the Blaak district near Rotterdam's Old Harbor, one of the most striking features of the cubic houses is the yellow color of the facades. Each home consists of three floors: the kitchen on the first floor, followed by the bedrooms on the second floor, and on the last floor you can relax in the "chill room", which offers views of the old harbor and the cityscape.
Visit the Show Cube Museum (Kijk-Kubus) a museum dedicated to the project where visitors can explore the interior of a fully furnished home and experience what it is like to live in a cube.
Our recommendations in Cube Houses
How to get there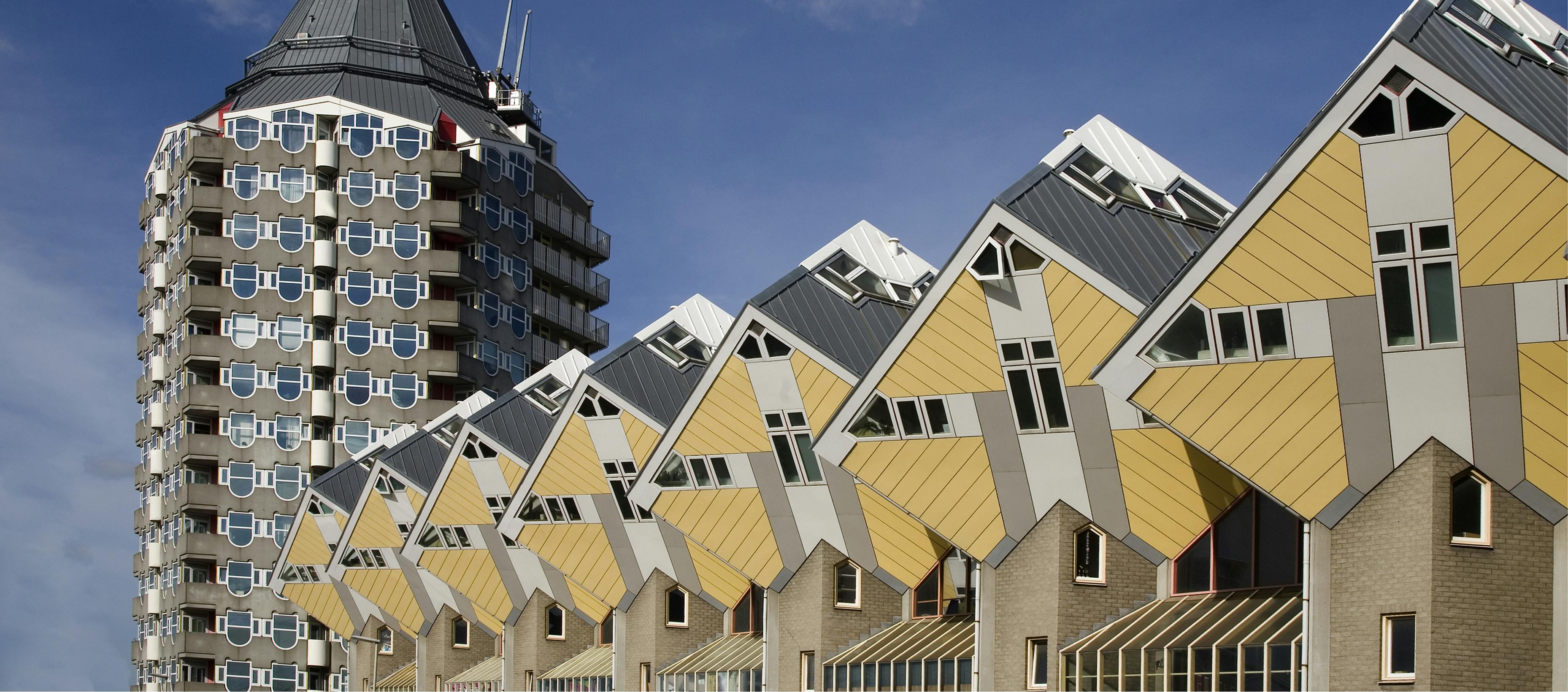 Reviews Cube Houses
"Really informative tour that took me around all of the key sites and was great value for money too!"
"Die Führung war unkompliziert, in angemessenem Tempo und es wurden Fragen soweit möglich beantwortet. Die Route war gut ausgewählt."