France
Things to do in Claude Monet's Home
Claude Monet, the famous impressionist painter from the late 19th and early 20th century, is one of history's best-known artists. Just 1h30 drive from Paris, Monet settled in Giverny in 1883 and lived there for forty-three years until his death in 1926. Now open to the public, admire the artist's house and stunning gardens, the source of inspiration for some of his most iconic works.
Beautifully decorated, Claude Monet supervised the renovation of the house himself, choosing the colours and furniture for each room. Many of the rooms are open to visitors, including the salon, the dining room, the bedroom and the studio. Tour the house and admire the collection of antiques and furniture. In the studio you will find his brushes, canvases and stretcher preserved, all used to design his masterpieces.
One of his greatest inspirations and passions was his garden. His water lily paintings have gone down in history as the most beautiful impressionist expression of nature. Visit the famous Japanese inspired water garden, with its willows, colourful flowers, pond and pretty bridges and appreciate the lush surroundings.
The Claude Monet Foundation is open daily from 9:30 am to 6:00 pm.
Our recommendations in Claude Monet's Home
How to get there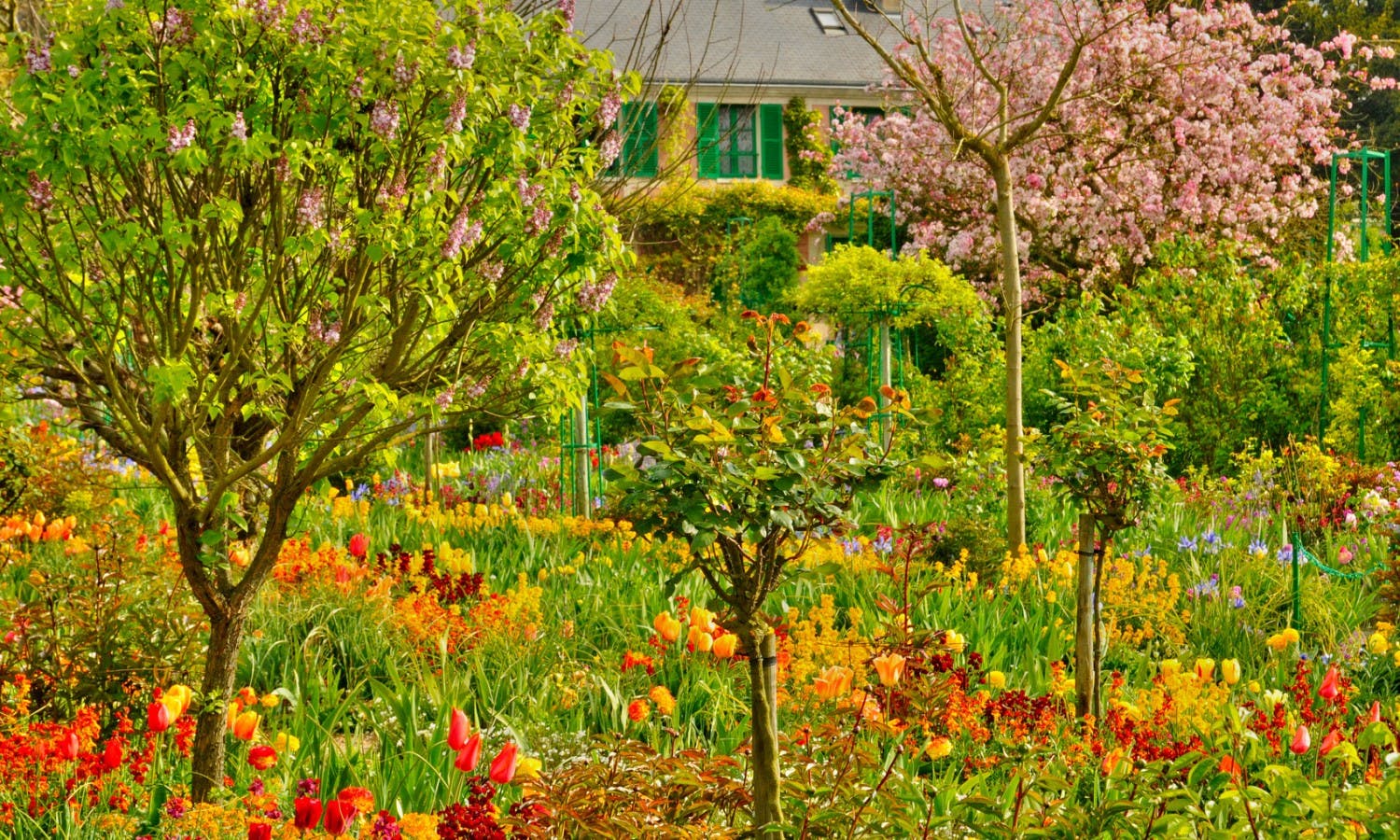 Reviews Claude Monet's Home
"Bonjour, Nous ne regrettons pas l'expérience. Par contre, il y avait beaucoup trop de monde, ce qui a gâché la visite. Nous estimons que l'accès devrait être limité à un certain nombres de personnes pour rendre la visite agréable et dans de bonnes conditions. Bonne journée"