Belgium
Things to do in Graslei and Korenlei
The Graslei and Korenlei, also known in English as the 'Grass Quay' used to be the commercial hub of Ghent. From the 5th century, this medieval port was the town's hotspot for its grain supplies and other products.
Today, this bustling promenade is the place to be when visiting Ghent. 13th-century Flemish buildings and historic bridges lined with welcoming cafès, restaurants and cosy dehors give off a laidback and vibrant atmosphere along the riverside, ideal for anyone wanting to blend in with the locals.
Make sure to poke around some of the promenade's age-old houses, each boasting its artistically unique facade. Buildings like the 'Guild House of the Free Sailors' and 'Den Enghel House' are just some of the river houses that have been captivating visitors for centuries.
Our recommendations in Graslei and Korenlei
How to get there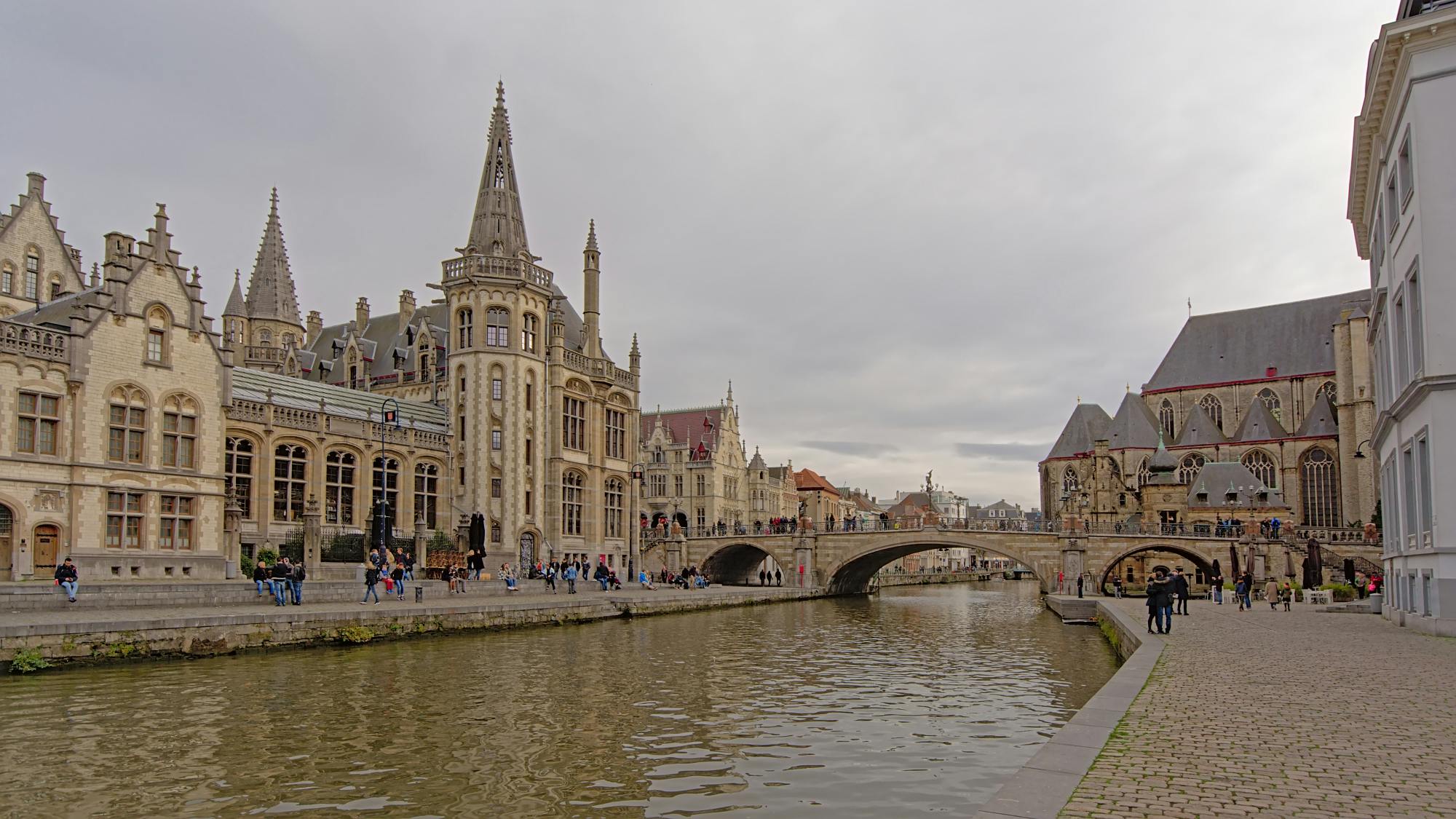 Reviews Graslei and Korenlei
"A very nice tour around the city (even though they were a couple mistakes that made it difficult to follow). It let you see a few of the most important historical buildings in the city, and it would explain some facts about them, all following this sci-fi story about time-travelling."
"A very nice tour around the city (even though they were a couple mistakes that made it difficult to follow). It let you see a few of the most important historical buildings in the city, and it would explain some facts about them, all following this sci-fi story about time-travelling."