Belgium
Things to do in Cruises in Bruges
Cruise down Bruges' peaceful waters and get to know the town from a different perspective.
Bruges' canals are the lifeline of the city.
For centuries locals and travellers alike have been sailing down these canals discovering the town's hidden corners.
These romantic waterways let you discover its traditional architecture and alluring sights. From red-tiled roof houses and secret gardens to dreamy lakes and fairytale bridges, there are some things that can only be seen from the town's waters.
Drifting down Bruge's canals as you're accompanied by graceful floating swans is definitely something to take back home for the memory books. Tours come in all shapes and sizes. You can discover some eye-catching spots between Jan van Eyck Square and the Beguinage.
Boat trips will also offer you an educational experience as you get to know the history and fascinating facts about the town, courtesy of your local expert captain.
Bruges boat tours offer a traditional way of exploring the city but look to the future. Each vessel is being gradually replaced by eco-friendly electric boats so you don't have to worry about the environment.
Time seems to stand still on these canals, textbook Bruges.
Our recommendations in Cruises in Bruges
How to get there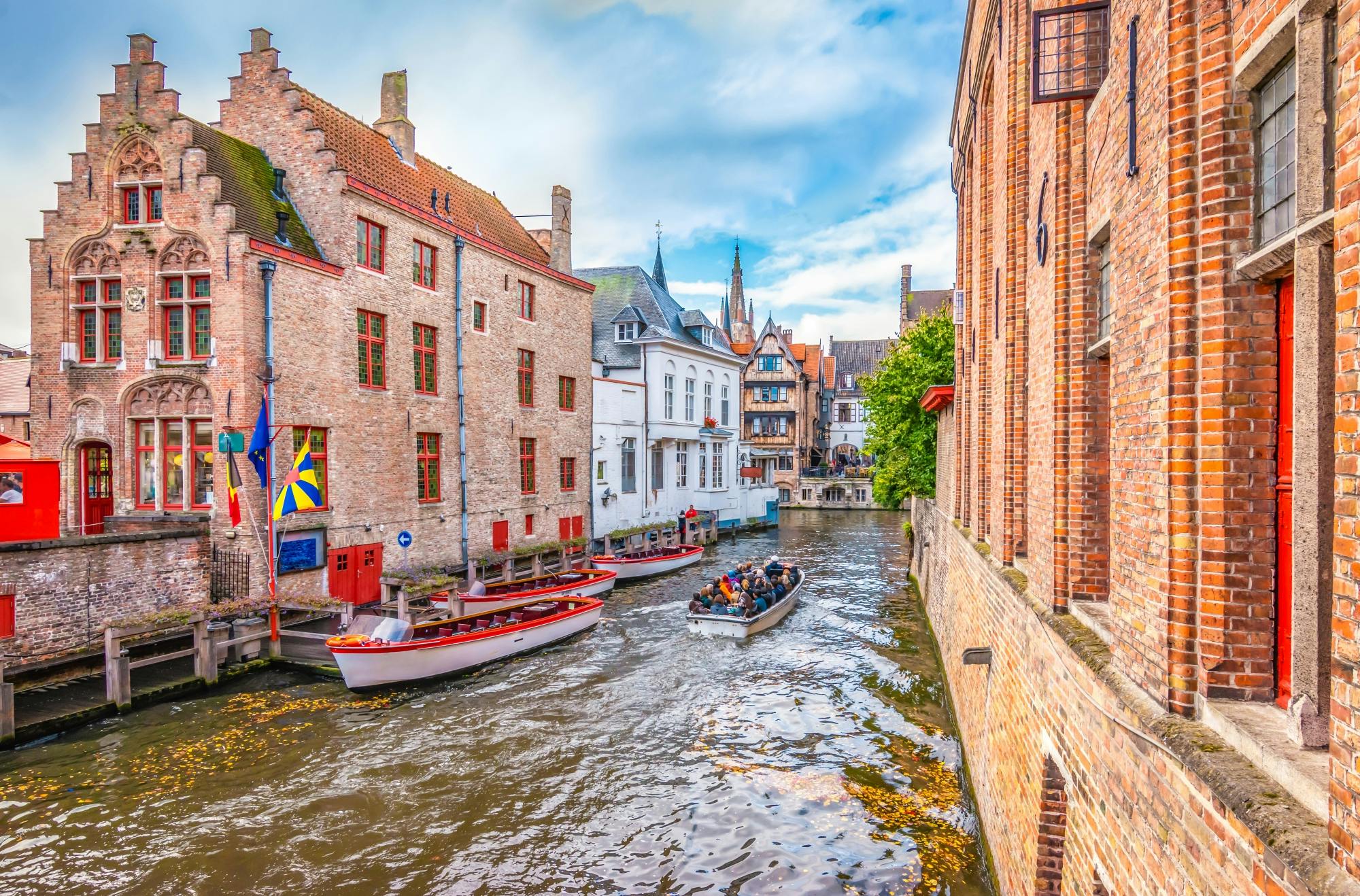 Reviews Cruises in Bruges
"Muy buena explicación de todos los datos en la ruta a las dos ciudades muy buenos profesionales agradables y cercanos algo que se agradece mucho lo recomiendo siempre volveremos con vosotros gracias a todos"
"Guía conocedor y actitud muy positiva. "Value for money"El única area de mejora que nos hubieran invitado a algún museo o actividad"