Belgium
Things to do in Grote Markt Antwerp
Grote Markt is one of Antwerp's most iconic places and it boasts UNESCO World Heritage status to prove it. Nestled right in the heart of the city, this historic square is surrounded by ancient buildings, fascinating museums and some top-notch restaurants and cafes.
On one side of the square, you'll find the City Hall with its striking 80-metre-wide façade, while the other two sides are bordered by a series of Renaissance-style guildhalls – a reminder of the city's prosperity during the Golden Age. You'll see the Brabo fountain standing proudly right in the middle, featuring a statue of the legendary hero who is said to have defeated the giant who once terrorised the Antwerp. Nowadays, it's a popular meeting point and an ideal spot for snapping photos and mingling with the locals.
The Grote Markt is also home to a lively open-air market, where you can find everything from fresh produce to artisanal goods and souvenirs. And if you're hungry, the plaza is lined with cafes and restaurants, serving up some of the best food and drinks in town.
Whether you're interested in history, architecture or just soaking up the atmosphere of a bustling European city, the Grote Markt is not to be missed.
Our recommendations in Grote Markt Antwerp
How to get there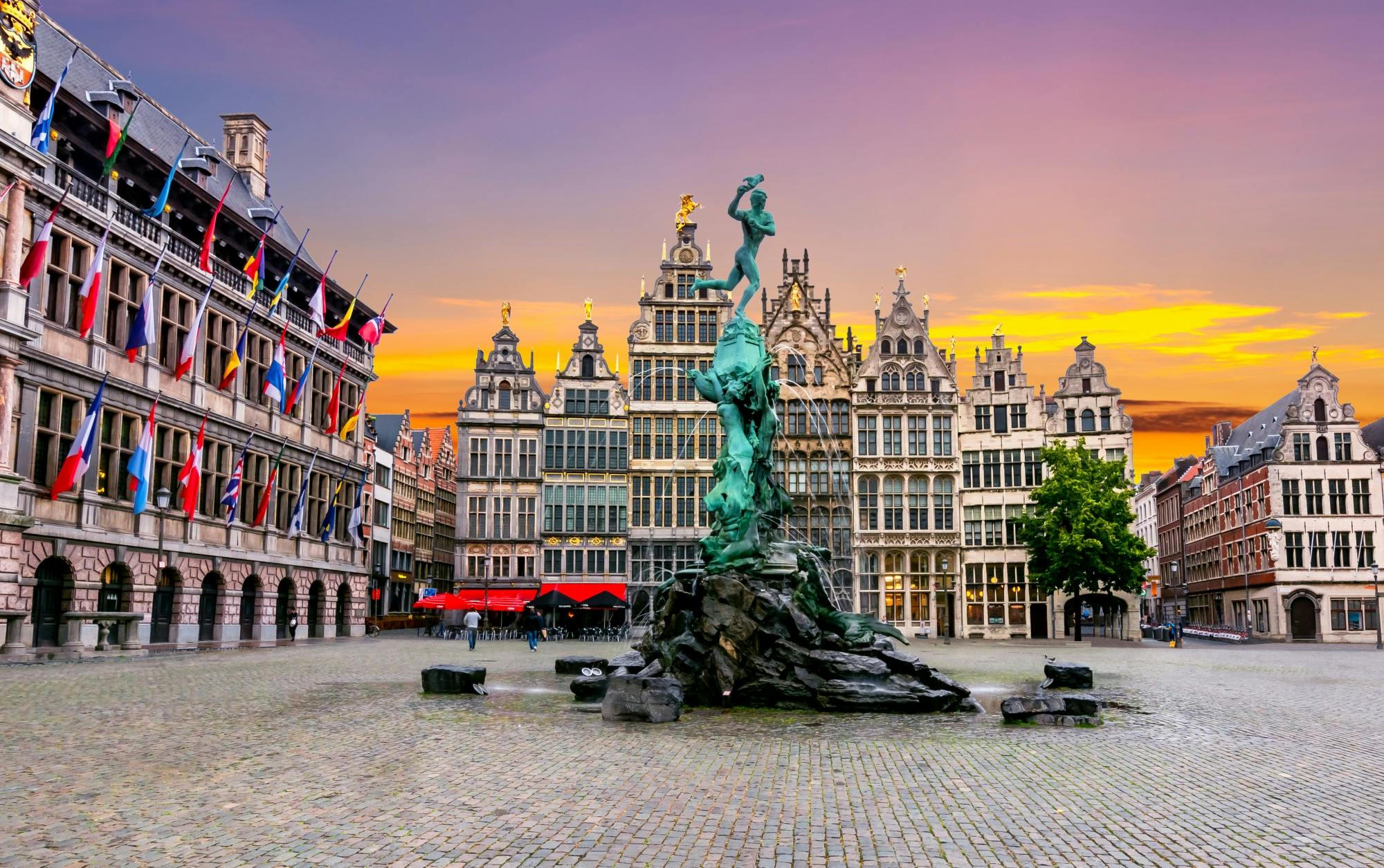 Reviews Grote Markt Antwerp